FOR IMMEDIATE RELEASE
May 8th, 2023
Vancouver, BC
I wanted to update you regarding our upcoming 2ND ANNUAL MOTHERS FOR JUSTICE MEMORIAL WALK which will be held on Saturday, May 13th at 1PM.
We will have the surviving families of the wrongfully killed speak and then be led by bagpiper, Rich Nichol, to Premier Eby's constituency office, where we will place upon his office window the photos of our wrongfully killed loved ones with roses laid beneath them. At last year's event, we received fantastic coverage from Global, CTV, and Hamyaari Media.
The 2-minute highlight reel can be viewed here.
This is for your consideration to cover the event. If this may also be relevant to a colleague, please do kindly forward it onward.
Speakers Include:
Ann Forry – 29-year old daughter, Natasha, killed due to medical negligence after multiple hospital visits failed to diagnose a deadly infection.
Nona Gallagher – 21-year old daughter, Erin, dismissed and called a "little hypochondriac" by medical staff, and later died as a result of undiagnosed benign brain tumour that ruptured.
Mahshid & Ammar Sedghi – 26-year old brother, Amir, killed in a plane crash in Northern BC while working for the BC government to prevent forest fires.
Beatrice Pereira – 71-year old mother, Theresa, killed as a result of medical negligence involving lidocaine having been erroneously injected into her brain.
Rita McDonnell – 68-year old father, Gary Davis, severely neglected in extended senior care resulting in double leg amputation and death.
Emilie Negahban – Newborn son, Nathaniel Addison, skull fractured and killed by negligent doctor during childbirth.
Dr. Sharon Andersen – Doctorally Prepared Nurse whose partner, 81-year old Shirley Lamb, was stealth euthanized while in hospital.
Event Schedule & Logistics
The speakers of the event will commence at 1 PM sharp at McBride Park (3350 West 4th Avenue, Vancouver). Each speaker will have a 5-minute speaking slot. Our final destination is a 15-minute walk away, at David Eby's constituency office (2909 West Broadway, Vancouver) where we will conduct the photo & rose placement ceremony while the bagpiper plays 'Amazing Grace'.
Legislative Background
Premier Eby, the former Attorney-General and now Premier, is the politician responsible for the current antiquated Family Compensation Act. The BC Wrongful Death Law Reform Society, comprised of a volunteer group of families with support from law students and advisement from the brightest minds in the legal community, has drafted the Wrongful Death Accountability Act to replace and modernize BC's current wrongful death laws.
BC is still the last province in Canada and one of the last remaining jurisdictions in the developed world yet to modernize its 177-year-old wrongful death laws. For example, Ontario modernized in 1990 (33 years ago) and even the Yukon modernized in 2014 (9 years ago).
Currently, only breadwinners with young dependent children have worth under the law when they are wrongfully killed. Everyone else, especially vulnerable groups such as children, seniors, and the disabled, have no worth under the law when they are killed by the negligent, careless, incompetent, or even intentional actions of another. No worth under the law means no damage amount is available to pursue in the civil courts, which would otherwise allow the surviving family members to obtain justice and hold wrongdoers accountable. Accordingly, families are also prevented from ensuring the same wrong does not happen to another.
Premier Eby continues to refuse to meet with the families behind The BC Wrongful Death Law Reform Society. The Attorney General's office has not provided any communication to our Society or the families in over 2 years, and legislative reform presently remains at a standstill.
We hope you can provide coverage and perhaps even join us for this special day. Thank you in advance for your consideration.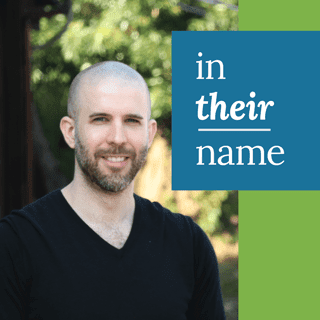 Sincerely,
Michael-James Pennie, President
The BC Wrongful Death Law Reform Society