Told by her mother, Ann
"Tasha was everything to me. She was my only child and throughout her life, I was mostly a single parent. We were very close and usually talked every day. I would be the first person she'd call to share exciting news and vice versa. We were inseparable. My beautiful daughter died suddenly at the young age of 29.
On October 2nd, 2020, Natasha called me concerned about a cyst that had become enlarged. I told her to go to Lions Gate Hospital to have them look at it. She later called to tell me that the cyst had been drained and that she felt better. They had given her Tylenol and released her from the hospital.
On October 6th, we celebrated my birthday, had a great dinner and Natasha was her vibrant self.
However, on the morning of October 9th, she called to say that she had pain in her abdomen, and had visited a walk-in clinic where they suspected appendicitis and told her to go straight to Lions Gate Emergency.
I arrived soon after at Lions Gate E.R. but wasn't allowed to go in and see my daughter due to the COVID-19 hospital measures in place. I was told "she's a grown up and doesn't need to have you with her". Later that evening, Natasha called me from the E.R and asked me to come get her as she had been given painkillers and wasn't able to drive. She told me after many hours of tests, x-rays and scans, the hospital said she had swollen lymph nodes in her stomach, which would get better in a couple of days.
On Saturday October 10th, I was out shopping when Natasha called me in a lot of pain, crying and asking me what she should do. I told her she needed to go back to the hospital. It broke my heart to hear her in so much pain but I knew that there wasn't anything I could do to help her. I believed the hospital was the best place for her to get care.
Natasha contacted her friend Lindsay, who dropped Natasha off at Lions Gate Emergency once again. Natasha had more blood work done and was sent home late that night in a cab with double the painkillers from the night before.
On the morning of Sunday October 11th, Natasha called and relayed to me with difficulty that she was having trouble breathing. I told her to call 9-1-1 immediately, which she did. It seemingly took forever for the ambulance to arrive.
Shortly after, Natasha called and said she was at the hospital. I was relieved. I thought she must be okay if she was able to call. I started to cry and she replied to me "don't cry mum".
Those would be my daughters last words to me.
This time when I arrived at Lions Gate, I was allowed in and went to see my daughter. I stood outside the glass room she was in and she looked over and saw me. I motioned "I love you" with my hands and made a heart shape. I was then allowed to go inside the room after putting on protective clothing. Natasha was gasping for air through the oxygen mask. I told her to try and relax and to breathe. The nurses were working around her and I didn't want to be in the way, so I stepped back into the hallway. I didn't know it at the time but that would be the last time I would look into my daughter's eyes.
I was told that the nurses were waiting to hear if she was going to the ICU. I was surprised. I thought ICU? Why would she go there? Still, I had to trust the hospital. They told me they were taking Natasha to the ICU and that the doctor would contact me.
So I went outside and waited with my boyfriend, Darryl. Soon afterwards, an ICU doctor phoned us and said that they weren't sure what was wrong with Natasha but were concerned that she had contracted COVID-19. They were going to put her on a ventilator to assist with her breathing as it was so strained. I asked if her problems could have anything to do with the cyst she had drained on October 2nd, and was told that this was the first he knew of it. He said this information could change things and that up until that point, they had thought it was COVID-19; which it was not.
We returned to Lions Gate and went to the ICU where we saw Natasha sedated in a glass room. There were two doctors with full face masks in the room with her. Although she was on a ventilator, I truly still believed that she would be okay. A couple of nurses gave us hope and reassured us that they had some of the most experienced doctors and hospital staff working on her.
Later the ICU doctor came to see us and told us that Natasha was very sick and they still didn't know what was wrong with her. He said that they were going to put her on kidney dialysis and that we should probably go home and get some rest, as we were in for a marathon.
The worst day of my life began at 4:00 am the next day, which was Thanksgiving morning. I received a call from the hospital and the surgeon said they were concerned that she had Necrotizing fasciitis and wanted to do exploratory surgery. I gave my consent and hung up, hoping for the best but fearing the worst.
Shortly before 7:00 am came the call that changed my life forever. Lions Gate Hospital called and asked me to come to the hospital right away. The person calling wouldn't say why so I knew it was bad news.
We arrived at the ICU and saw a sea of expressionless faces. The ICU doctor came to see us and said that while Natasha was in surgery, she had a cardiac arrest. They tried to resuscitate her to no avail but her blood pressure kept dropping. They had lost her just before 7:00 am. He said that it was probably sepsis but that they would have to wait for an autopsy to know for certain. The ICU doctor wanted answers and so did we. How could a healthy 29-year-old die so quickly?
My lovely Natasha was gone. Our family and friends were completely shocked and devastated.
Once we received the autopsy report, we discovered that Natasha died as a result of an aggressive staph infection, which went septic. The staph infection had originated when they drained the cyst on October 2nd, and went undiagnosed in the three following hospital visits, including the final and last fatal visit. Had it been properly diagnosed and treated with antibiotics in any of these prior visits, Natasha could still be with us today. The hospital had multiple opportunities to consider options and properly diagnose Natasha, and they failed to do so. Their negligence is best illustrated by the fact that the hospital staff attempted to treat her serious condition with merely pain medication and sent her home. Therefore, we believe that Lions Gate Hospital did not sufficiently fulfill their duty of care to my daughter.
Maybe I'd be able to understand this situation if we didn't have a world-class healthcare system, but the reality is that we do. It was also very upsetting how I was denied access to be an accompanying advocate for my daughter on the October 9th and October 10th visits. Perhaps, as a second set of eyes and ears, I could have brought up the cyst drainage from October 2nd, and the doctor might have explored the staph infection option. It didn't seem to be even on their radar until I brought it to their attention in the final and fatal October 11-12th visit.
What happened to Natasha is completely unacceptable and truly shocking. We have heard that numerous nurses took stress leave due to this preventable tragedy and hopefully they are able to feel better and move on, but we cannot.
We filed a complaint with the College of Physicians against all doctors who were in charge of my daughter's care, and are hoping for some accountability. In addition, many people have encouraged us to file legal action against the hospital and doctors who failed Natasha.
However, as we took steps to do so, we were informed by numerous lawyers about the outdated wrongful death law in BC from 1846. Yes, 1846! This law states that an individual must have an income and dependents in order for their families to access justice and compensation. Unlike all other provinces in Canada, British Columbia has not updated this law that disproportionately affects certain demographics such as children, seniors, and the disabled. This outdated law means that there is little anyone can do to gain justice for their loved ones if they fall into one of these categories.
Consequently, it conveys the message that the loss of a loved one means nothing. Their potential future means nothing. My life changing loss, as Natasha's mum, has absolutely no value. I won't see her get married or become a grandmother or have her take care of me as I get older. There is NO accountability and that needs to change now.
The healthcare system protects its own and the BC Wrongful Death Law needs to be changed immediately to allow families to seek justice and hold wrongdoers accountable when their negligence has resulted in a preventable death. Only when there is incentive for real accountability will hospital staff and doctors be properly retrained and new protocols put in place to prevent these tragedies from happening to others in the future."
Media Coverage
CBC News – Mother demands justice for daughter who died of infection despite 4 hospital visits in 10 days
CTV News – B.C. mom wants justice after daughter dies from undiagnosed infection, despite multiple hospital visits
Global News – Family calling for answers, changes after death of 29-year-old woman in B.C. hospital
The Squamish Chief – Changes sought after daughter's death
The Squamish Chief – EDITORIAL: BC wrongful death laws need to change
CKNW News Talk 980 – Ann Forry & Darryl Hermary on The Jill Bennett Show
CKNW News Talk 980 – BC Wrongful Death Law Reform Society on The Jill Bennett Show
The Sun (UK) – TURNED AWAY Woman, 29, dies of horror infection after docs misdiagnose her deadly cyst FOUR TIMES and sent her home
The Sun (UK) – MUM'S AGONY Daughter said 'don't cry, mum' in haunting last words before dying of infection docs missed THREE times
Mornings with Simi – Fighting for justice in wrongful death law
North Shore News – Mother seeks changes to wrongful death laws, saying daughter died at LGH from undiagnosed infection
Global News – Mother whose daughter died after being turned away from Lion's Gate ER says system needs to be fixed
---
---
About the BC Wrongful Death Law Reform Society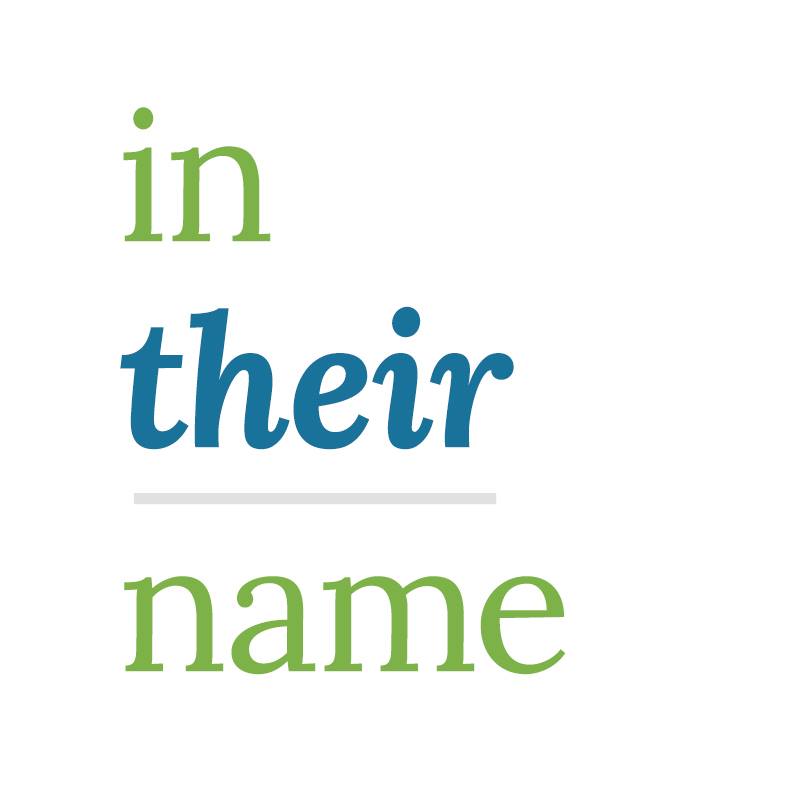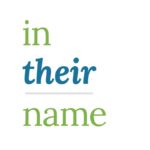 'In Their Name' is the campaign of 'The BC Wrongful Death Law Reform Society' – a BC registered non-profit organization comprised of volunteer families who have lost a loved one to wrongful death in BC and were denied access to justice. In response to the biggest human rights issue facing the province today, our goal is to modernize British Columbia's antiquated wrongful death legislation, which predates confederation (1846). Under current legislation, the value of a human life is measured only by the deceased's future lost income, so long as they had dependents.
As a result of the province's antiquated law, access to justice has been denied to the families of the wrongfully killed who do not meet this discriminatory criteria. This has affected especially vulnerable groups, namely children, seniors, the disabled, and anyone without dependents when they are killed by the negligent or intentional acts of another.
BC is presently the last of all the provinces, yet to have undertaken this critical legislative modernization to allow for dignity, value, and protections for all its citizens under the law.
When it's 'free' to kill in BC, wrongdoers are not held accountable. This lack of general deterrence holds the province back in terms of incentivizing innovation of safety measures and protocols to prevent wrongful deaths in the first place.
---
Here's How You Can Get Involved…
The Attorney General of British Columbia, Murray Rankin, is the Minister responsible for the 'Family Compensation Act' – the guiding piece of legislation that the civil courts must follow in cases of wrongful death. Minister Rankin receives feedback from the regional 'Members of the Legislative Assembly' (MLAs) and follows orders from the Premier, David Eby (the former Attorney General who is also very familiar with this issue).
Reform is presently at a standstill, as the BC NDP government does not presently view access to justice for the surviving family members of the wrongfully killed as a priority in this province. This is despite the fact that the families behind our Society have been fighting for modernization for over two decades. And despite the fact that all other provinces, including the Yukon, have already modernized in most cases long ago.
The only way to move this forward is by creating massive public awareness and outcry for legislative modernization. Only under the scrutiny of the public and the media will our politicians be forced to take this necessary, and long overdue action.
How many more people will need to die from the same preventable wrongful actions before our politicians will do their job?
#1 Kindly consider supporting the public awareness advertising efforts of our volunteer led Society by Donating Now »
#2 In less than 30 seconds, with our automated tool you can Petition Your Local MLA »
#3 Share this story with friends and family on social media.
#4 Follow us on social media to stay updated: Facebook, Twitter, Linkedin, Instagram
We appreciate your support at this critical time!