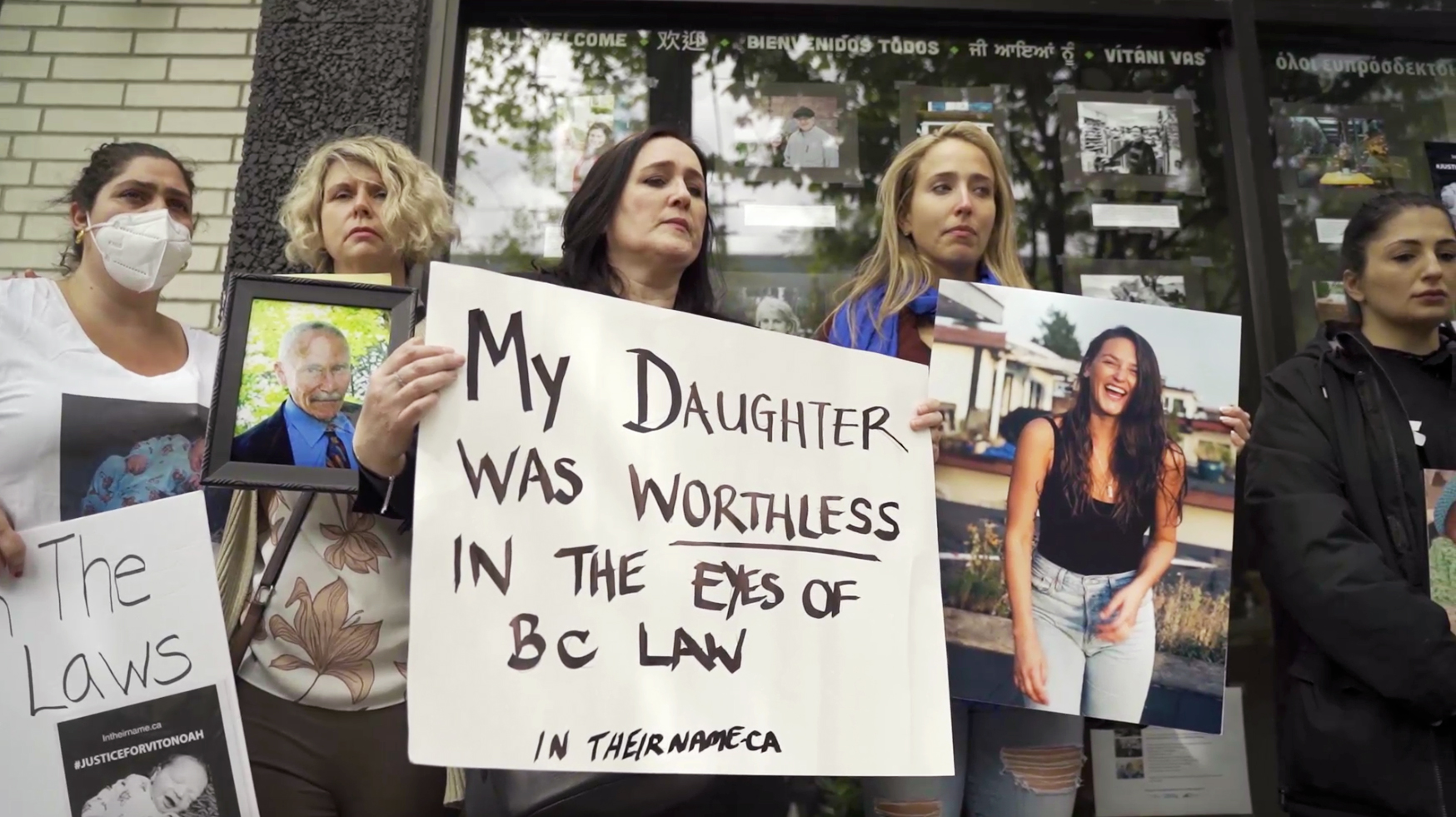 Revisiting the 1st Annual Mothers for Justice Memorial Walk on Saturday 7th May 2022.
The Memorial Walk started at McBride Park in Vancouver's West Side, with bereaved family members speaking about the wrongful deaths of their loved ones.
With the accompaniment of bagpiper Rich Nichol, the Memorial Walk proceeded to the office of then Attorney-General David Eby to leave photos of their loved ones on the windows of his office.
Read Article