The following post is a News Release from the Trial Lawyers Association of British Columbia on June 4, 2009.
Wrongful Death Legislation Required throughout Canada
New Federal Legislation Should be Amended to Adopt the Made-in-BC Definition for a Proposed Wrongful Death Act
If justice is the goal, federal Bill C-35 is a step forward but leaves an enormous gap. Introduced in Parliament on June 2, the Justice for Victims of Terrorism Act will become a hollow remedy unless amendments are made that provide damages for loss of life, as laid out in British Columbia by the proponents of a Wrongful Death Act.
"Bill C-35 highlights the outdated state of civil remedies for wrongful deaths," said Robert Holmes, president of the Trial Lawyers Association of BC (TLABC). "Governments must bring in effective law reform. The federal bill should be amended, and the provinces and territories should enact Wrongful Death Acts that hold people who kill accountable for the damage they cause. We have long been pushing for real reform to bring the law into the 21st century. The dreadfully old common law concept that personal injury losses die with the person is wrongheaded and unjust. Family members should be permitted to seek justice for their losses, not just the direct financial impacts of a wrongful death. The time for action is now."
The federal bill would eliminate the immunity sovereign states and their agencies have from civil claims for damages arising from terrorist acts they sponsor or support. It provides for the right to claim for injuries for those who survive terrorist incidents, but not for the estates and families of those who are killed. Terrorists responsible for killing instead of just injuring their victims should not be better off when claims are made against them. However, existing federal and provincial laws allow just that. Bill C-35 must be amended to correct this injustice. Otherwise, family members who suffer the profound loss of a loved one through criminal and other wrongful acts, including terrorism, do not have meaningful civil recourse.
Wrongdoers should be held accountable. At present, they often get off lightly in civil cases where they have killed someone as opposed to having their victim left seriously injured but still alive. The Justice for Victims of Terrorism Act is supposed to enable the federal cabinet to name sponsors of terrorism and expose them to lawsuits in Canadian courts. The aim is to provide recourse for those injured by acts of terrorism. But, while victims who survive terrorist acts may sue for their injuries, for those who die, their estates and their families, there is not any remedy.
TLABC calls for the BC Government to bring in a Wrongful Death Act and for the federal government to reflect the same principle in Bill C-35. The proposal is simple and clear:
A. The court, notwithstanding any other damages that may be awarded, may award damages generally to the decedent's estate and /or survivors for:
1. solace and bereavement
2. personal anguish
3. emotional stress
4. loss of companionship, comfort, love and affection
5. loss of advice, counsel, guidance, protection and care
6. the decedent's mental anguish, pain and suffering from the date of
injury to death
B. The court may also award punitive damages to the decedent's estate for wilful, wanton or reckless conduct shown by a preponderance of evidence.
TLABC's call for a Wrongful Death Act is part of an ongoing campaign led by TLABC, the BC Coalition of People with Disabilities, the Coalition Against No-Fault and the Wrongful Death Law Reform Group. The latter was formed by
representatives of families who have suffered the loss of loved ones through wrongful acts. It was organized in 2005 by Burnaby-based lawyer Don Renaud, a governor and past-president of TLABC.
"Far too many personal tragedies have been made worse by BC's lack of proper legislation," Mr. Renaud explained. "The current state of the law is particularly hard on those suffering losses. It sends a message that some people – particularly children, the elderly, the poor and the disabled – are worthless in the eyes of the law. It is simply wrong for the law's message to wrongdoers be that it is cheaper for them to kill than to injure." Mr. Renaud concluded: "In addition to the families involved in the BC wrongful death law reform campaign, proper and effective legislation would have been helpful – for example – to the loved ones of Robert Dziekanski, who died after being hit repeatedly with a Taser by RCMP officers at the Vancouver International Airport in October 2007, and perhaps for the family of Orion Hutchinson, who died a year later in Delta, after he was struck and killed while riding his motorcycle in a case of alleged impaired driving."
More than 100 groups in BC have signed on to support the Wrongful Death Act reform campaign. The groups started a dialogue with the BC Ministry of Attorney General three years ago. In September 2007, the Ministry concluded a consultation process on the topic of reforming BC's Family Compensation Act, but a draft bill has not been made public and no timetable for action has been set out. The stories of four families impacted by tragic losses are part of "In their name – the call for a wrongful death act in BC," an anthology produced two years ago by the BC Coalition of People with Disabilities, with funding from a grant through the Law Foundation of British Columbia. It can be accessed at
www.bccpd.bc.ca and www.canf.bc.ca.
PDF – Wrongful Death Legislation Required throughout Canada
---
---
About the BC Wrongful Death Law Reform Society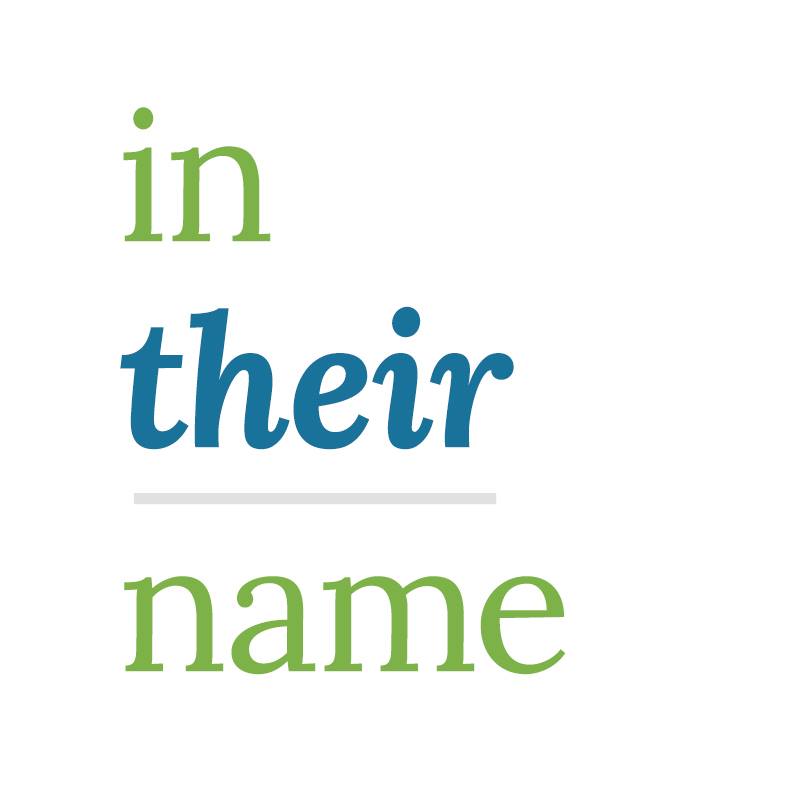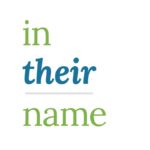 'In Their Name' is the campaign of 'The BC Wrongful Death Law Reform Society' – a BC registered non-profit organization comprised of volunteer families who have lost a loved one to wrongful death in BC and were denied access to justice. In response to the biggest human rights issue facing the province today, our goal is to modernize British Columbia's antiquated wrongful death legislation, which predates confederation (1846). Under current legislation, the value of a human life is measured only by the deceased's future lost income, so long as they had dependents.
As a result of the province's antiquated law, access to justice has been denied to the families of the wrongfully killed who do not meet this discriminatory criteria. This has affected especially vulnerable groups, namely children, seniors, the disabled, and anyone without dependents when they are killed by the negligent or intentional acts of another.
BC is presently the last of all the provinces, yet to have undertaken this critical legislative modernization to allow for dignity, value, and protections for all its citizens under the law.
When it's 'free' to kill in BC, wrongdoers are not held accountable. This lack of general deterrence holds the province back in terms of incentivizing innovation of safety measures and protocols to prevent wrongful deaths in the first place.
---
Here's How You Can Get Involved…
The Attorney General of British Columbia, Murray Rankin, is the Minister responsible for the 'Family Compensation Act' – the guiding piece of legislation that the civil courts must follow in cases of wrongful death. Minister Rankin receives feedback from the regional 'Members of the Legislative Assembly' (MLAs) and follows orders from the Premier, David Eby (the former Attorney General who is also very familiar with this issue).
Reform is presently at a standstill, as the BC NDP government does not presently view access to justice for the surviving family members of the wrongfully killed as a priority in this province. This is despite the fact that the families behind our Society have been fighting for modernization for over two decades. And despite the fact that all other provinces, including the Yukon, have already modernized in most cases long ago.
The only way to move this forward is by creating massive public awareness and outcry for legislative modernization. Only under the scrutiny of the public and the media will our politicians be forced to take this necessary, and long overdue action.
How many more people will need to die from the same preventable wrongful actions before our politicians will do their job?
#1 Kindly consider supporting the public awareness advertising efforts of our volunteer led Society by Donating Now »
#2 In less than 30 seconds, with our automated tool you can Petition Your Local MLA »
#3 Share this story with friends and family on social media.
#4 Follow us on social media to stay updated: Facebook, Twitter, Linkedin, Instagram
We appreciate your support at this critical time!