The following article is based on sworn affidavit filed by Margaret Birrell in the Supreme Court of British Columbia, September 12, 2008 – View the Original Affidavit Here.
British Columbians have amnesia…
We fought and beat the the most discriminatory piece of proposed legislation against victim rights in BC history, the No-Fault ICBC Motor Vehicle Insurance Legislation, 23 years ago.
Now it's back, disguised under the Orwellian "doublespeak" name: "Enhanced Care Coverage".
207 non-profit coalition organizations were against No-Fault back when the fight started in 1996…
One of the leaders in the fight was Margaret Birrell, Executive Director of the BC Coalition of People with Disabilities ("BCCPD"). By mid-October of 1996, the Coalition Against No-Fault ("CANF") had formed. CANF had seven founding members: Mothers Against Drunk Driving (Cdn. Soc.), the Surrey Community Crime Prevention Society, the BCCPD, the Trial Lawyers Association, the Injured Workers Human Rights Group, the BC Brain Injuries Association, and the Surrey Chapter of the Business and Professional Women's Club of BC and the Yukon.
Birrell had been a candidate for the NDP in the 1996 election, an NDP leadership candidate in 1984, and a member of the executive committee of the NDP in or about 1994 through 1996, for a two year period. As such, she was in a privileged position with respect to her ability to put forth her views to the elected representatives forming the government at that time. She and other members of the CANF met in private with the Premier, the Attorney General, and many MLAs. It was clear that they were committed to introducing No-Fault insurance despite the arguments that were presented.
CANF decided that, despite their insider status, the only way they could effectively voice their concerns to the government was to unite people to present their message with one voice. They mounted a campaign with this objective.
The polling conducted by CANF showed that the public was largely uninformed about and unconcerned by No-Fault insurance. The first and main tasks were to focus the attention of the public on this issue and to educate them as to the negative effects of such a scheme. To this end, they issued press releases, appeared on radio and TV talk shows, organized rallies, and purchased advertising.
CANF sponsored one TV advertisement, and a number of radio advertisements.
However, the main vehicle was print advertising:




















The Member Organizations that joined the No to No-Fault Coalition ended up being as follows:
A.V. Arthritis Support Society
Action Committee of People with Disabilities
Active Retirees of Steelworkers of America – Vancouver
Adult Learning Disabilities Association (ALDA)
Advocacy Outreach Society
Alberni Valley Head Injury Society
Alzheimer Society of BC
AN KO RS
Arbutus Vocational Society
Arthritis Society – Kelowna
Battered Women's Support Services
BC Association for Community Living
BC Blind Sports & Recreation Association
BC Brain Injury Association
BC Chamber of Commerce
BC Chiropractic Association
BC Citizens Against No-Fault Insurance
BC Coalition of People with Disabilities
BC Nurses' Union
BC Old Age Pensioners Organization
BC People First Society
BC Persons with AIDS Society
BC Real Estate Association
BC Schizophrenia Society
BC Society of Oral Medicine Specialists
BC Sports

&

Fitness Council for the Disabled
BC Widow's Association
BC EADS
Bosnian Community Living Association
Boundary Women's Resource Centre
BPW Victoria
Branching Out (Dawson Creek)
Bulkley Valley AIDS Society
Bulkley Valley Head Injury Association
Burnaby Association for the Mentally Handicapped
Burnaby Council of Women
Burnaby Mental Wealth Society
Business and Professional Women of BC & Yukon
Business

&

Professional Women's Club of BC

&

Yukon (Surrey Club)
Campbell River Brain Injury Support Group
Canadian Amputee Sports Association
Canadian Council of the Blind (BC-Yukon Division)
Canadian Hard of Hearing Association – BC Chapter
Canadian Hard of Hearing Association – Kelowna
Canadian Injured Workers Society
Canadian Mental Health Association – East Kootenay
Canadian Mental Health Association – B.C. Division
Canadian National Institute for the Blind
Canadian Taxpayers Federation
Cedar Cottage Adult Day Care
Central Interior Logging Association
Central Island Legal Support Staff Association
Central Okanagan Brain Injury Society
Cerebral Palsy Association of BC
Chetwynd Women's Resource Society
Chronic Pain Support Network
City of Coquitlam – Mayor's Committee for People with Disabilities
CMHA- East Kootenay
Coalition to Promote Interdependent Living
Community Family Link Society of BC
Community Living Society
Comox Valley Head Injury Society
Comox Valley Parkinson's Support Group
Comox Valley Women's Resource Centre
COMPACT (Committee to Promote Accessible Conventional Transit
Consumer Development Project Penticton
Contact Women's Group Society
Cowichan Valley Head Injury Support Group
Cowichan Valley ILRC Society
Craftworks Society
Cranbrook Women's Resource Society
DAWN BC 1994 (DisAbled Women's Network)
DAWN Nanaimo (Disabled Women's Network)
DisAbled Women's Network – Canada
Downtown Eastside Women's Centre
Edmonds Seniors Society
Ethical Environment Researchers Consultants
f.a.p.g. (Federated Anti-Poverty Group)
Fairview Management – Prince Rupert & Smithers
Families As Support Teams Society
Family Support Institute
Fanny Bay OAPO
Fifty 567 (Chevy) Club Vancouver & Area Chapter
First Nations Council of Women
Fort Nelson Women's Resource Centre
Fort St. John Head Injury Society
Fort St. John Women's Resource Centre
Fraser Valley East Brain Injury Support Group
Golden Women's Resource Centre
Greater Nanaimo Chamber of Commerce
Greater Victoria Chamber of Commerce
Handy Circle Promotions Society
Head Start Program
Improvement Group (Burnaby)
Injured Workers' Human Rights Group
Interior Indian Friendship Society
Kamploops Brain Injury Association
Kamloops Business & Professional Women
Kamloops & District Real Estate Association
Kamploops Reporting Services
Kate Booth House
Kelowna Chamber of Commerce
Kelowna Women's Resource Centre
Kent Street Senior Citizens' Society
Kinsman Rehabilitation Foundation of BC
Kitimat Support Group
Kwantlen University College Student Association
Langley Aldergrove Brain Injury Support Group
L'Arche – Comox Valley
Law Students Association of UBC
Local Union No. 97 of the International Association of Bridge, Structural and Ornamental Iron Workers
Lower Mainland Brain Injury Association
Mainstream Society for Integrated Living
Maple Ridge Brain Injury Support Group
Marusyk, Rick (Mayor, Port Moody)
Massage Therapists' Association of BC
Mavis/McMullen Housing Society
M.E. Myalgia Encephalomyelitis Society of BC
Mission Association for Community Living
Mood Disorders Association of BC
Mothers Against Drinking Drivers (Canadian Society)
MSA Society for Community Living
Nanaimo Head Injury Society
Nanaimo Independent Living Centre
Nanaimo Widow's Support Group
Nanaimo Women's Business Network
Native Courtworker and Counseling Association of British Columbia (NCAA)
New Focus Society – Quesnel BC
New View Society
New Westminster Brain Injury Support Group
New Westminster Council of Women
Newton Advocacy Group Support
North Okanagan Handicapped Association
North Okanagan/Shuswap Head Injury Society
North Okanagan Youth & Familty Services Society
North Shore Disability Resource Centre
North Shore Family Support Group
North Shore Parkinson's Disease Support Group
North Shore Women's Centre
Northwest Real Estate Board
Pacific Transit Cooperative
Peace Arch Community Services
Penticton Italian Canadian Society
People in Motion Kamloops
People in Motion, Kelowna
Planned Lifetime Advocacy Network
Plexus Consulting
Powell River Support Group
Prince George AIDS Society
Prince George Brain Injured Group Society
Prince George Business & Professional Women's Club
Quesnel Women's Resource Centre
Ray-Cam Co-operative Centre
RBO Architecture Inc.
Reflexology Association of BC
Relief Care Sitters
Resource Centre for Independent Living
Richmond Society for Community Living
Richmond Women's Resource Centre Association
Rid Roads of Impaired Drivers
Riverview Family Advocacy Group
R.O.R.Y. (Kelowna Injured Workers Group)
SAIL
Salmon Arm Brain Injury Support Group
SechelUSunshine Coast Brain Injury Support Group
Sekora, Louis
Senior Citizens Association of BC
Senior Citizens Association – Branch #92
SFU – Centre for Students with Disabilities
South Granville Seniors Centre/Elders' Network
South Surrey/White Rock Women's Place
Sullivan, Sam (Councilor, City of Vancouver)
Sunshine Coast People with Disabilities
Surrey Chamber of Commerce
Surrey Crime Prevention Society
Surrey/Delta Brain Injury Support Group
Surrey Rehabilitation Society
Teamsters BC

&

Yukon Joint Council No. 36
Terrace Women's Centre
Trail Disabled Needs
Trial Lawyers Association of British Columbia
Tri-Cities (Coquitlam, Port Coquitlam and Port Moody) Chamber of Commerce
UclueleULong Beach Support Network
Ukrainian Canadian Congress – Vancouver Branch
Ukrainian Canadian Professional and Business Association – Vancouver Branch
Ukrainian Women's Association of Canada – Whalley Branch
University of British Columbia Alma Mater Society
University of Northern BC – Councilling Centre
Valley View Health Group
Vanouver Aboriginal Friendship Centre Society
Vancouver Brain Injury Survivor Support Group
Vancouver Island Real Estate Board
Vancouver Resource Society
Vancouver White Cane Club
Vancouver Women's Health Collective
Vela Housing Society
Vernon and District Womens's Centre Society
Victoria Status of Women Action Group
Voice of the Cerebral Palsied of Greater Vancouver
West End Senior's Network Society
West Kootenay Cerebral Palsy Association
White Rock Brain Injury Support Group
White Rock & District Council of Women
Williams Lake Brain Injury Support Group
Women Against Violence Against Women
Women's Resource Centre – Cowichan Valley
Youth Community Outreach AIDS Society
At the defeat of No-Fault in June 1997…
…the government was forced to drop the issue. Before announcing this decision, the Premier's office contacted Margaret Birrell, and she agreed that CANF would run advertisements thanking the Premier for making that decision, which CANF did.
The total value of the print advertising purchased by CANF during this campaign exceeded $250,000 (in 1997 dollars), with each advertisement costing between approximately $3,000 and $10,000 to run. Limits on the amounts they could spend in any particular two-month period could easily have derailed the campaign by killing its momentum. This was particularly true for the period from February 26 to April 26, 1997, as the Allen Committee which recommended the adoption of No-Fault insurance to the government made its report available on March 14, 1997. If they had not been able to effectively respond to this report, its conclusions might well have been adopted.
You'll note in one of the aforementioned print ads, there were some suggestions to help shore up ICBC's financial deficit without compromising victim rights. Those suggestions accompanied by the annual savings were as follows:
Accident Prevention – $200 Million
Mandatory Mediation – $130 Million
Enhanced Claims Management (Fraud Prevention) – $100 Million
Anti-Theft Measures – $26 Million
Increase Small Claims Court Limit – $37 Million
More ICBC Defence Done In-House – $11 Million
Improved Internal Efficiencies – $33 Million
Use Premium Tax to Pay for Road Safety – $30 Million
Revenue from Traffic Fines – $100 Million
Private Insurance Profit Equalization – $33 Million
Total Annual Savings = $700 Million
As a result of the No-Fault scheme failing, it ended up resulting in some of these other proactive measures, namely the Graduated Licensing Program the following year in 1998. The implementation of the GLP turned a projected $2.4 Billion ICBC deficit into $600 Million profit and a 5-year rate freeze. This also likely saved countless lives in the process- root cause prevention, rather than sacrificing victim rights!
Fast forward to 2020: under the new "Enhanced Care Model" AKA No-Fault, the injured will not receive pain & suffering compensation when they are the victims of a motor vehicle accident. They will not have access to justice with legal representation. If they were to hire a lawyer to help them with the newly proposed labyrinth dispute resolution process, they would be forced to pay for this out of their own pocket, which reserves this only for the wealthy. Accordingly, No-Fault discriminates against people socioeconomically. We advised Attorney General, Minister David Eby of this and more in a March 9th, 2020 letter.
Not only does it discriminate socioeconomically, it discriminates against women. As we advised Mitzi Dean, Parliamentary Secretary for Gender Equity, women are 73% more likely to be seriously injured in a frontal car collision than that of men, and are 17% more likely to be killed. (Source: Keith Barry, ConsumerReports.org October 23, 2019).
No-Fault discriminates against race. The motor vehicle fatality rate is 248% higher for that of First Nations, than that of the general population. (Source: Vision Zero, BC's Road Safety Strategy 2016).
No-Fault discriminates against the disabled who do not have an income. They will receive no compensation for their diminished quality of life, or their pain & suffering. Their life challenges will become that much harder and this will not be recognized, or dignified under the law.
No-Fault discriminates by age. When seniors and children are a victim in a motor vehicle accident, they do not have an income that is replaced and will not receive pain & suffering damages for their diminished quality of life. They will suffer through their injuries with no dignity, or acknowledgement under the law of the wrongful act that they endured.
No-Fault discriminates against Students, Caregivers, and the Unemployed. While these individual's labour is not able to be immediately measured by a full time income, being a victim in a motor vehicle accident still impacts their life, ability to be productive, and surely impacts future earning potential. They too will also receive no compensation for their diminished quality of life, or their pain & suffering.
Individuals will be denied psychological control over their lives and the dignity of being able to direct their own care.
When a person is put on subsistence, there is focus on the pain associated with their injury and trauma. Even in the event of undertaking a lawsuit for personal injury (as our law presently allows prior to no-fault) these symptoms persist. It is common after a claim, or lawsuit is concluded by settlement, or verdict for the excessive thoughts, feelings and behaviours relating to the physical symptoms to clear, and the person is much more empowered to move on with their lives. 
We've discussed the psychological impacts much more in detail in an article titled: ''Government Proposes End to Pain & Suffering Compensation and Access to Justice; Replacing it With Victim Welfare Program'.
What's being done in other jurisdictions?
The truth is, not many of the other provinces are doing that great of a job, but most are far better than the proposed No-Fault scheme in BC.
A 2017 report by University of Ottawa Economics Professor Rose Anne Devlin, 'Comparing Insurance Across Canada', provides a detailed analysis. We dive further into that analysis in our commentary piece: 'Comparing Auto Insurance Regimes Across Canada to British Columbia'.
The biggest comparison from that analysis when looking at the future of automobile insurance in BC under No-Fault would be Manitoba. Our easternmost prairie province has a No-Fault regime with a public insurer that was still more expensive than ICBC, as of 2017 for the average driver utilizing the same insurance.
Manitoba also has double the motor vehicle casualty rate as British Columbia, as per the Government of Canada Traffic Statistics website.
One might speculate that No-Fault might actually make our roads less safe without having general deterrence mechanisms and incentives in place to make its roads safer for motorists, passengers, pedestrians, and cyclists alike!
One might also argue that if the No-Fault scheme is implemented in BC, policy holders may save money on their premiums at first. However, with ICBC having nearly 6,000 employees, roughly twice the amount of staff compared to any other Canadian private insurance provider its size, its high overhead directly inflates auto insurance premiums. Many other insurance providers provide the same services more efficiently across the country. Consequently, the government's inability to restructure ICBC, as well as lacking focus on root cause prevention as per the 2016 Vision Zero Road Safety Strategy, will inevitably lead us down the road to the same financial problems years from now. Except at that time, there won't be anymore victim rights to take away to counterbalance poor decision making and bad governance.
Why No-Fault instead of focusing on root-cause prevention like the Graduated Licensing Program introduction in 1998?
In 2015, when the UN developed a global road safety strategy, Canada signed on as a collaboration partner. BC, developed a plan based on this called Vision Zero. The United Kingdom cut its accident rate to half the rate per capita of BC by having previously implemented these same strategies. Source: Reported road casualties in Great Britain: 2018 annual report.
28 key recommendations were made in the PROVINCIAL HEALTH OFFICER'S REPORT ON ROAD SAFETY Presented By: Drs. Perry Kendall, Provincial Health Officer and Bonnie Henry, Deputy Provincial Health Officer on March 31, 2016.
We presented these recommendations in an article titled 'A Strategic Approach to Road Safety – How to Shore Up ICBC Financially by Focusing on Root Cause Prevention' as an alternative to the proposed No-Fault insurance scheme announced in February 2020. An approach focused on root cause prevention of accidents would be a win-win for the government and the province. The proposed No-Fault is a win for the government, and a huge loss for the victims of motor vehicle accidents.
Here are the reports related to focusing on motor vehicle accident prevention in Canada and more specifically British Columbia:
BC's Road Safety Strategy 2015 and Beyond
BC Communities Road Safety Survey
Canada's Road Safety Strategy 2025
Moving to Vision Zero: Road Safety Strategy Update and Showcase of Innovation in British Columbia
BC Provincial Health Officer's Report on Road Safety
Where the Rubber Meets the Road: Reducing the Impact of Motor Vehicle Crashed on Health & Well-being in BC
What are some experiences that people endure under No-Fault?
You can Google and find a number of horror stories. Here is one we found involving Saskatchewan's public insurer SGI utilizing the No-Fault model.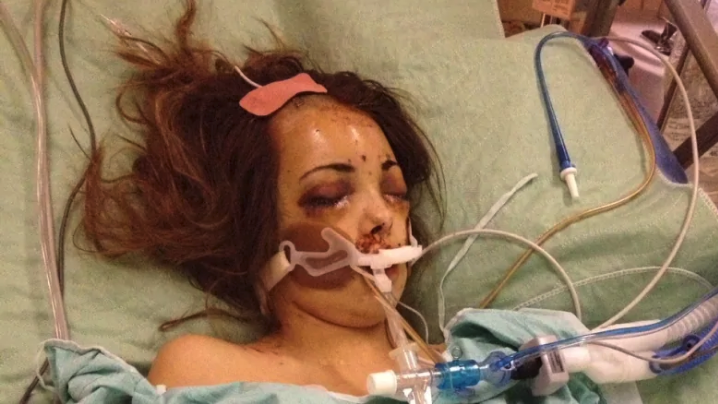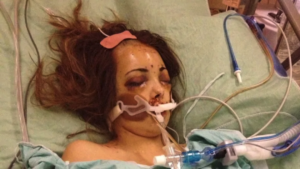 Here is one comment under an article about No-Fault in BC posted on Facebook…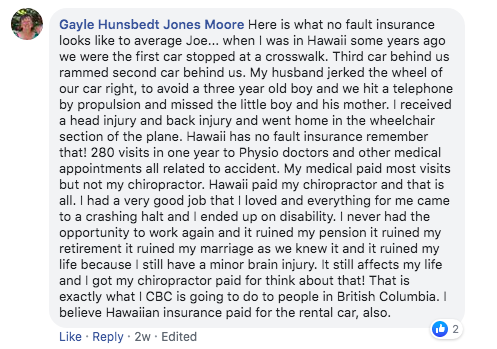 What about wrongful deaths under No-Fault?
The BC Wrongful Death Law Reform Society, under the campaign dubbed 'In Their Name', is focused on representing families who've lost a loved one to wrongful death and driving legislative modernization so that all of BC's citizens have dignity, value, and protection under the law.
The provincial government has done absolutely nothing to address the fact that BC is the last of all provinces yet to modernize its wrongful death laws. Those who do not have an income plus dependents have no worth under the law. Everyone else, especially vulnerable groups such as the children, seniors, and the disabled, are completely worthless under this antiquated and discriminatory legislation. All of the other provinces, as well as the Yukon, have modernized their wrongful death legislation, in many cases years ago.
Regarding No-Fault, the government 23 years later arguably has ignored the lessons learned in the past and from jurisdictions elsewhere and around the globe.
Furthermore, rather than modernizing our 174-year-old wrongful death laws, rather than focusing on root-cause prevention with respect to motor vehicle accidents, and rather than restructuring ICBC, the government is introducing legislation that diminishes victim rights even further.
British Columbians should be OUTRAGED!
We hope something can be done, before it's too late…