Told by her mother, Lorie
"Lindsey was my baby. Before her passing, I had already lost my husband and my other daughter. When I lost Lindsey, I lost my whole family.
On September 20, 2016, I dropped Lindsey off to meet some friends at the movies. Some of the kids decided to go to the store across the street. They were crossing a major highway, and even though my daughter was in the crosswalk, the light changed and she didn't quite make it across. Lindsey was hit by a truck, but she survived the accident with a bit of road rash, a cut on her head, and a broken femur.
That evening, an RCMP officer knocked on my door. He told me that my daughter had been involved in an accident, and was on her way to the hospital. I just freaked out – I was in such a state, so the RCMP officer drove me to the hospital.
The doctors had wrapped Lindsey's leg and put it in a splint. She needed surgery on her leg, but the surgeon that was there that night decided that it was okay for her to wait until the next day. Lindsey only had a matter of hours. Not long after the accident, she had a seizure and had to be airlifted from Nanaimo to a hospital in Victoria.
The doctors in Victoria were not at all impressed when they received Lindsey. They asked me: "What did they do to her in Nanaimo?" They told me that the way she had arrived with her leg wrapped in a splint was absolutely disgraceful, and the way that the doctors in Nanaimo had handled her case was atrocious.
As soon as Lindsey got to the hospital in Nanaimo, the doctors should have taken her into surgery. Lindsey had a long bone fracture. With this type of fracture there is a danger of fat embolism syndrome (FES), which occurs when fat comes out of the bone marrow and enters the bloodstream. In Lindsey's case, the embolism went to her lungs and couldn't be filtered properly, and then it went to her brain and caused her seizure. After the seizure, Lindsey was on life support for twenty five days before she died on October 15, 2016.
Her death was preventable. If the doctors in Nanaimo had taken her into surgery right away, Lindsey would still be here. That's the part that makes me so angry – this should never have happened. Lindsey didn't die because of her accident; she died because of the negligence of the doctors who were supposed to be looking after her.
I hired a malpractice lawyer, and when I first told him about what happened to Lindsey, he told me: "Oh my God, I know this story." He told me about what happened to Heidi Dawn Klompas twenty years earlier, and then he connected me to Heidi's mother, Catherine, who contacted me a day or two later. When we each recounted what had happened to our daughters, we were basically repeating the same story to one another. Heidi's story is exactly to a T what happened to Lindsey.
Just like Lindsey, Heidi was involved in a car accident that caused a long bone fracture, and hours later she suffered a seizure caused by FES. Both of our girls were around the same age when they died – sixteen and seventeen. Both were on life support for about the same amount of time before they passed away. The similarities between our stories are just crazy. And yet, twenty years after Heidi's passing, nothing has changed. The exact same mistake cost my daughter her life. It seems to me that the wheels of justice turn very slowly.
After Heidi's passing, Catherine wrote about what happened to her and published a book to educate the doctors in the hospitals in Vancouver. If Lindsey's accident had happened in Vancouver, she might have survived. The doctors might have been aware of Heidi's story, and they might have been educated on the dangers of FES and known what to do when Lindsey came in with a long bone fracture. There should have been education and training across the board to prevent this from happening again. That's why having a law that enforces accountability for mistakes like this is so important – for future victims of this kind of thing.
After Lindsey died, I couldn't go to court – my lawyer said that because she was a child and not a breadwinner, there was no chance of getting any compensation. The law prevented us from taking the case anywhere. It made me feel like my child's life didn't matter. Lindsey died because of the hospital's negligence. And yet, the fact is that I can't sue the hospital, I can't sue the doctors involved, and nobody is held accountable for their negligence. This needs to be rectified so that some other family does not have to go through this."
---
---
About the BC Wrongful Death Law Reform Society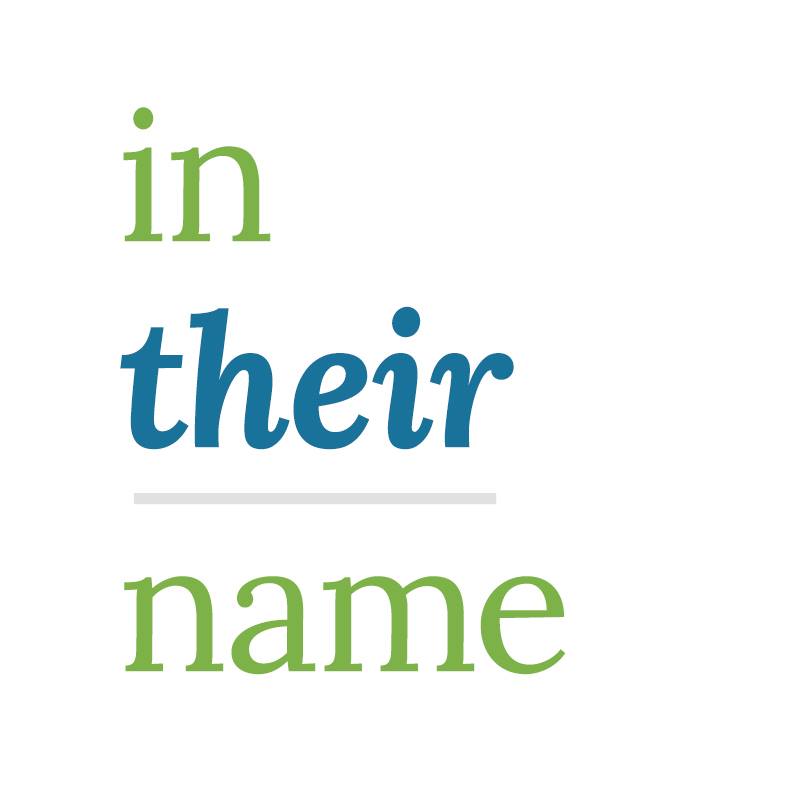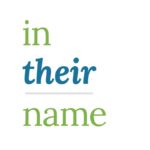 'In Their Name' is the campaign of 'The BC Wrongful Death Law Reform Society' – a BC registered non-profit organization comprised of volunteer families who have lost a loved one to wrongful death in BC and were denied access to justice. In response to the biggest human rights issue facing the province today, our goal is to modernize British Columbia's antiquated wrongful death legislation, which predates confederation (1846). Under current legislation, the value of a human life is measured only by the deceased's future lost income, so long as they had dependents.
As a result of the province's antiquated law, access to justice has been denied to the families of the wrongfully killed who do not meet this discriminatory criteria. This has affected especially vulnerable groups, namely children, seniors, the disabled, and anyone without dependents when they are killed by the negligent or intentional acts of another.
BC is presently the last of all the provinces, yet to have undertaken this critical legislative modernization to allow for dignity, value, and protections for all its citizens under the law.
When it's 'free' to kill in BC, wrongdoers are not held accountable. This lack of general deterrence holds the province back in terms of incentivizing innovation of safety measures and protocols to prevent wrongful deaths in the first place.
---
Here's How You Can Get Involved…
The Attorney General of British Columbia, Murray Rankin, is the Minister responsible for the 'Family Compensation Act' – the guiding piece of legislation that the civil courts must follow in cases of wrongful death. Minister Rankin receives feedback from the regional 'Members of the Legislative Assembly' (MLAs) and follows orders from the Premier, David Eby (the former Attorney General who is also very familiar with this issue).
Reform is presently at a standstill, as the BC NDP government does not presently view access to justice for the surviving family members of the wrongfully killed as a priority in this province. This is despite the fact that the families behind our Society have been fighting for modernization for over two decades. And despite the fact that all other provinces, including the Yukon, have already modernized in most cases long ago.
The only way to move this forward is by creating massive public awareness and outcry for legislative modernization. Only under the scrutiny of the public and the media will our politicians be forced to take this necessary, and long overdue action.
How many more people will need to die from the same preventable wrongful actions before our politicians will do their job?
#1 Kindly consider supporting the public awareness advertising efforts of our volunteer led Society by Donating Now »
#2 In less than 30 seconds, with our automated tool you can Petition Your Local MLA »
#3 Share this story with friends and family on social media.
#4 Follow us on social media to stay updated: Facebook, Twitter, Linkedin, Instagram
We appreciate your support at this critical time!