Vancouver Sun
By Ian Mulgrew
The province's archaic legislation perpetuates a history of undercompensating crime victims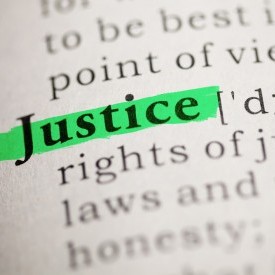 Imagine a child being told their murdered mom was worth only $50,000.
News that some of the families of serial killer Robert Pickton's victims had settled their lawsuit with Victoria focuses attention once again on B.C.'s inadequate wrongful death law.
The province's archaic legislation governing the compensation for the loss of loved ones due to other people's wrongful conduct perpetuates a long-standing injustice.
Still, though the cash is not adequate, it will provide "a leg up … a chance to improve their lives, improve their prospects for the future," emphasized Jason Gratl, one of the lawyers for the 13 plaintiffs.
"This is an excellent settlement — given the state of the law in this province," he added, putting the best face on the litigation. "That's how we're looking at it."
The law, he explained, restricts compensation to financial loss and loss of affection. There's no recovery for loss of life or wrongful death.
"The plaintiffs aspire to changing the interpretation of the Families Compensation Act to allow for punitive damage claims and straight damages for wrongful death in cases of intentional homicide," Gratl said.
He pointed out, too, that it should not be overlooked that the agreement created a strategic legal opportunity for the families.
"This settlement allows the plaintiffs to continue against the Pickton brothers (Robert and David) with a jury," he said. "Juries are precluded when you sue government defendants in this province."
The 13 children of murdered women who sued the city, the province, the federal government and the RCMP over the flawed police investigation reached a deal last week that will see them each receive $50,000, he said.
The government has not publicly confirmed it, Gratl said, because one of those involved is a minor and requires the approval of the public guardian and another has not yet signed off.
Compensation for the children of Pickton's victims — and there may be as many as 90 who qualify — was recommended by the Missing Women Commission of Inquiry, chaired by Wally Oppal.
Settlement aside, Gratl said his clients are proposing limited change to the compensation law in an attempt to address some of the injustice it creates.
"In a relatively narrow way," he conceded, "but it's a beginning, that's how the light gets in. The law is overly parsimonious and doesn't recognize the trauma of wrongful death."
Just to compare, a March 2010 settlement in California of more than $1.6 million was awarded to two children who lost their father due to a workplace accident.
Based on an 1846 British law, the Family Compensation Act gives the cold shoulder to survivors and confers value only on the lives of income earners.
High-profile cases such as the death of Robert Dziekanski at Vancouver airport can result in big behind-the-scenes payouts by embarrassed governments or public agencies, but those are rare.
The vast majority of families affected by a wrongful death are denied access to the legal system and the law severely restricts their compensation.
The government has long recognized the legislation is inadequate and conducted a consultation process back in 2007.
Nevertheless, reform seems stuck in a cul-de-sac.
The Justice Ministry received lots of feedback and "in recognition that this is a complex issue we are carefully considering the next steps," a spokesman said Monday in an email.
"At this point, we cannot commit to a specific time frame."
Victoria is trying to figure out what change might cost — for instance, ICBC could be on the hook for a pile of extra money in court awards.
The government continues to consult and consider options, including suggestions from the Trial Lawyers' Association.
The Wrongful Death Law Reform Group, which began lobbying for change back in 2005, has proposed its own sweeping bill.
"This is an area of law in which there is not stakeholder consensus," the ministry said in its email.
"There are diverse and opposing views — often strongly held — on all sides of the debate with respect to this area of the law. Each side raises important concerns that need to be carefully balanced."
Though there is no comprehensive legislative model available in Canada, laws in states such as Connecticut, Washington and Oregon have been suggested as blueprints for change.
It's hard to put a price tag on a mother's love, but we could do way better in B.C.
Article link: http://www.vancouversun.com/news/Mulgrew+Pickton+settlement+puts+inadequate+wrongful+death+spotlight/9628651/story.html