As seen in North Shore News by Steven Chua (via Squamish Chief) on January 7th, 2021.
North Vancouver resident Natasha Forry died from a staph infection on Thanksgiving.

A mother with strong ties to Squamish alleges her daughter died from negligent treatment at Lions Gate Hospital and she's looking for justice.
Ann Forry, who was raised in Squamish and whose own mother Joan is a long-time fixture in town as a dedicated Community Christmas Care volunteer, is calling on the province to make sweeping changes to laws governing wrongful deaths.
Forry's 29-year-old daughter, Natasha, a North Vancouver resident, died from a staph infection on Thanksgiving after visiting Lions Gate Hospital four times within 10 days.
Forry wanted to sue the hospital for negligence, but, after approaching six lawyers, she received the same answer over and over again — it wasn't possible.
That's because the Family Compensation Act only gives value to people who have dependents, and her daughter wasn't one of those people.
Forry wants the province to change this law, as she says it wrongfully prevents families from seeking legal recourse for the death of their loved ones.
"I know for a fact that Natasha would want me to fight for her," Forry told The Chief. "I know she would want justice. I know she wouldn't want her life to be worthless and her future to be worthless. I know that as her mom. This is the last thing I can do for my daughter, and I hope that people will sign the petition."
Forry is campaigning with the BC Wrongful Death Law Reform Society in hopes that widespread public pressure will force the government to change the Family Compensation Act.
The series of events that would forever change her life started in the beginning of October 2020.
By Forry's account, her daughter first went to Lions Gate Hospital on Oct. 2 to have a Bartholin's abscess drained. She was sent home with Tylenol.
On Oct. 9, Natasha was complaining of pain in her abdomen, and visited a walk-in clinic where they suspected appendicitis. She was directed to go to the Lions Gate emergency room, which she did.
At this point, Forry arrived at the ER to see her daughter, but she wasn't allowed to be with her due to COVID-19 restrictions. Natasha called her later for a pick-up.
Forry said Natasha told her she was diagnosed with swollen lymph nodes and was given painkillers.
On Oct. 10, Natasha went back to the emergency room. Forry said the pain was so severe, she was crying. Natasha was sent back home that night with double the painkillers from the night before, she said.
The next day, Natasha had difficulty breathing and called 911. An ambulance rushed her to hospital and she wound up in the intensive care unit.
Forry said a doctor phoned her and said they weren't sure what was wrong with Natasha, but feared she had COVID-19. Forry asked if the problems had anything to do with the cyst that was drained, and, by her account, the doctor said this was the first he'd heard of it.
On Oct. 12, which was Thanksgiving, her daughter underwent surgery.
She died later that day.
Vancouver Coastal Health, the health authority governing Lions Gate, said it could not comment on specific cases due to privacy concerns.
A statement issued by spokesperson Celso Pereira reads:
"This is a tragic situation, and we share our deepest condolences with the family and loved ones. We know that this is a difficult and stressful situation, however, patient privacy and confidentiality prevent us from publicly discussing the details of this case. We conducted a review to examine the circumstances and our processes in the care of this patient, and will use these findings to improve care. We remain committed to working with all families to ensure patients receive the best care possible."
Forry provided an autopsy report to The Chief that verifies Natasha was treated for an abscess and then visited the emergency room three times.
The report confirms she died on Oct. 12 and raises the possibility that when Natasha's abscess was drained, a staph infection occurred and would later spread to her lungs.
The Chief asked Vancouver Coastal Health to verify the authenticity of the report, but the authority declined, citing patient privacy and confidentiality.
The BC Coroners Service issued a written statement to The Chief saying that it was notified of Natasha's death, but no further investigation is required.
In an interview, Forry said that the inability to litigate compounds the trauma she's feeling from the loss of her daughter.
"It's a real slap in the face because you have the grief versus additional injustice, and, it's like, 'Oh, OK — and your daughter doesn't mean anything in B.C., by the way,'" she said.
"It actually makes the grieving worse, because I don't get a day in court where I can…ask what really happened. All I can do is file with the College of Physicians and they're going to decide what's going to happen."
She said it's a system where there's no accountability.
"This is B.C.'s problem, and we don't know…the next family that's going to have to deal with this shocking reality," said Forry. "So people can feel removed until it happens to them. I had no idea of this law."
Provincial context
Michael-James Pennie, president of the B.C. Wrongful Death Law Reform Society, said that an archaic B.C. law from 1846 prevents families from getting compensated for the death of their loved ones.
This is a situation unique to B.C., Pennie said, as all other provinces have modernized their wrongful death laws.
He said the issue lies with the Family Compensation Act, which only recognizes a person's value unless they had income and dependents.
Natasha didn't have any dependents, therefore there is virtually no legal recourse for the family, Pennie said.
Pennie said it's still possible to litigate, but cases have little chance of success due to steep costs and very little prospect for financial gain.
Under the current law, people may only claim pecuniary, or financial costs, which — since lost income is not accounted for in cases like Natasha's — would be limited to funeral and other relatively minor expenses. These claims often hardly cover the cost of litigation.
As a result, it's not worth pursuing legal action the vast majority of the time.
In addition to missing out on financial claims, Pennie said another big piece that gets missed is the absence of a public trial.
Since privacy policies in health authorities usually prevent the public from knowing the details of an investigation into a medically-related wrongful death, even the families of the dead are generally kept in the dark about what caused their loved one to die, Pennie said.
A court hearing can compel those involved to testify publicly, and that offers an avenue for a family to get closure on what happened to their loved one, he said.
But without a trial, they can be left in the dark. And trials can't happen unless a family can afford to pay the legal costs, he said.
A change in law allowing for more money to be pursued in these cases would make litigation affordable for people who don't have deep pockets, he said.
"What they've done in other jurisdictions is they have what's called loss of companionship damages," said Pennie.
"And that's kind of the foundation of the way you value someone's human life….How many people, how many surviving immediate family members will now be without their companionship, guidance, care, comfort, support — that sort of thing."
He said it takes into account surviving parents, grandparents, siblings, children and spouses. Counting all those people provides a picture of how many are affected by a person's death.
Cumulatively, that kind of claim can cover court costs for going to trial, Pennie said.
"So when someone's life has no value, there's no vehicle, or there's no currency of compensation, to be able to fuel that pursuit of justice. So when the family discovers the law, they're shocked," he said.
The Ministry of the Attorney General issued a written statement to The Chief regarding Forry's case.
"We understand the injustice of the issue and the importance of addressing it. Our goal is to look at this issue within this government's mandate," the statement reads.
"We completely understand the grief and the anger and the need for a recognition of what happened to Natasha and to people like her in this situation. That's why we believe in a need for reform in this area, and it is a priority for the ministry to address it in this mandate of the government."
Pennie said that he is skeptical of the government's promise to address the issue, as this has been a longstanding problem that the province has previously promised to address — but to no avail.
That's why he said he is urging the public to conduct a massive petition, letter and phone campaign to force each of their MLAs to take action on the matter.
It's a movement that Forry hopes will grant justice to her and other families affected by a wrongful death.
"If the law was changed, I would, of course, like to fight for my daughter," she said.
"I think as any parent would, they would want their day in court."
---
About the BC Wrongful Death Law Reform Society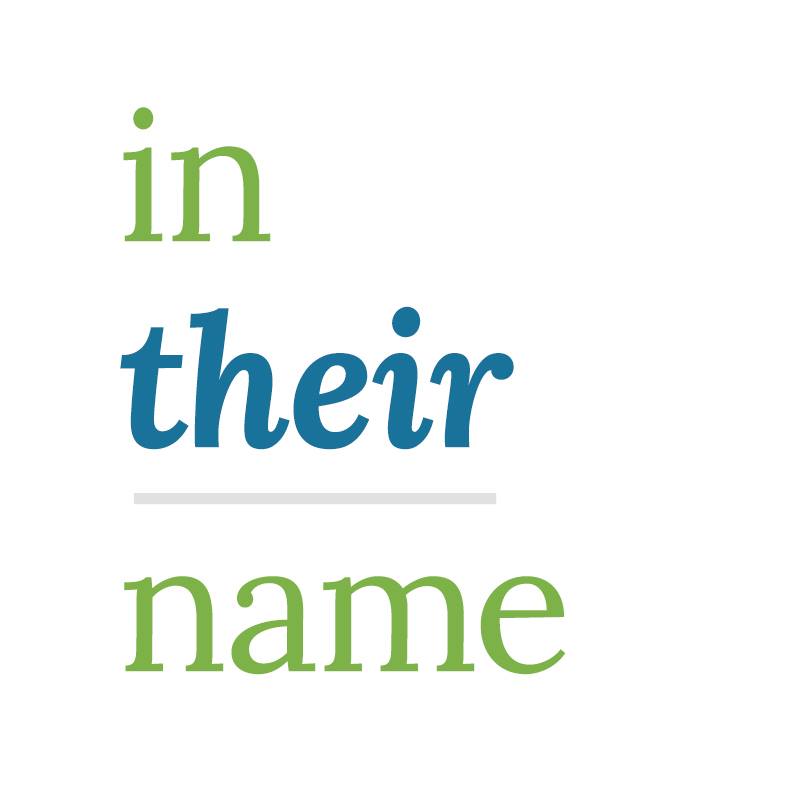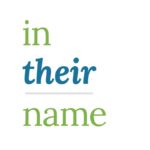 'In Their Name' is the campaign of 'The BC Wrongful Death Law Reform Society' – a BC registered non-profit organization comprised of volunteer families who have lost a loved one to wrongful death in BC and were denied access to justice. In response to the biggest human rights issue facing the province today, our goal is to modernize British Columbia's antiquated wrongful death legislation, which predates confederation (1846). Under current legislation, the value of a human life is measured only by the deceased's future lost income, so long as they had dependents.
As a result of the province's antiquated law, access to justice has been denied to the families of the wrongfully killed who do not meet this discriminatory criteria. This has affected especially vulnerable groups, namely children, seniors, the disabled, and anyone without dependents when they are killed by the negligent or intentional acts of another.
BC is presently the last of all the provinces, yet to have undertaken this critical legislative modernization to allow for dignity, value, and protections for all its citizens under the law.
When it's 'free' to kill in BC, wrongdoers are not held accountable. This lack of general deterrence holds the province back in terms of incentivizing innovation of safety measures and protocols to prevent wrongful deaths in the first place.
---
Here's How You Can Get Involved…
The Attorney General of British Columbia, David Eby, is the Minister responsible for the 'Family Compensation Act' – the guiding piece of legislation that the civil courts must follow in cases of wrongful death. Minister Eby receives feedback from the regional 'Members of the Legislative Assembly' (MLAs) and follows orders from the Premier, John Horgan.
Reform is presently at a standstill, as the BC NDP government does not presently view access to justice for the surviving family members of the wrongfully killed as a priority in this province. This is despite the fact that the families behind our Society have been fighting for modernization for over two decades. And despite the fact that all other provinces, including the Yukon, have already modernized in most cases long ago.
The only way to move this forward is by creating massive public awareness and outcry for legislative modernization. Only under the scrutiny of the public and the media will our politicians be forced to take this necessary, and long overdue action.
How many more people will need to die from the same preventable wrongful actions before our politicians will do their job?
#1 In less than 30 seconds, with our automated tool you can Petition Your Local MLA »
#2 Share this story with friends and family on social media.
#3 Kindly consider supporting the public awareness advertising efforts of our 100% volunteer Society by Donating Now »
#4 Follow us on social media to stay updated: Facebook, Twitter, Linkedin, Instagram
We appreciate your support at this critical time!