As seen in Hamyaari Media by Massoud Sakhaipour, 16th May 2022.
Original article
English translation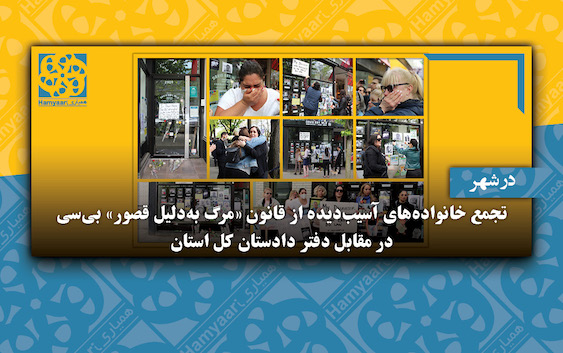 On Saturday, May 7, 2022, on the occasion of Mother's Day, a rally was held at 1:00 PM in McBride Park in Vancouver with the presence of a number of families affected by the "Death due to negligence" law in the province of British Columbia (BC Wrongful Death Law).
In the last issue, we discussed in detail the issue of "death due to negligence" law. As we mentioned, this law is actually a part of the Family Compensation Act. The law only covers "direct pecuniary damages" resulting from death. For this reason, if a person who dies "due to negligence" is not the "breadwinner" of the family and does not have a wife or children, his survivors do not legally have the right to sue the wrongdoers and also receive compensation from them, and only a small amount for the funeral expenses. Survivors are paid, which in many cases is not enough even for this work, i.e. memorial service and burial.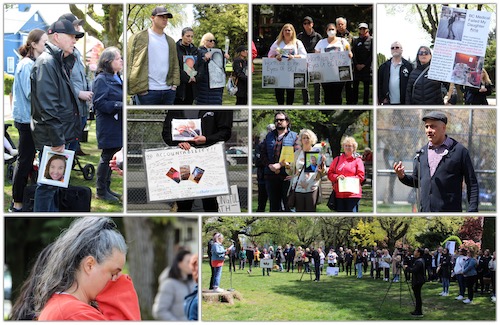 In this rally, several of the survivors of the victims spoke about their loved ones and the problems they had after losing them to pursue the offenders legally and demanded to change the law in the province. After that, the attendees, who numbered several hundred, while holding placards with photos of the victims and also a request to change the wrongful death law, walked slowly through the sidewalks from the parking lot to the office of David Eby, the Attorney General of British Columbia. And they gathered in front of his office, which of course was closed. They pasted photos of their loved ones and posters asking for a change in the law on the glass of Mr. Ebe's office, and also placed several flowers in front of his office.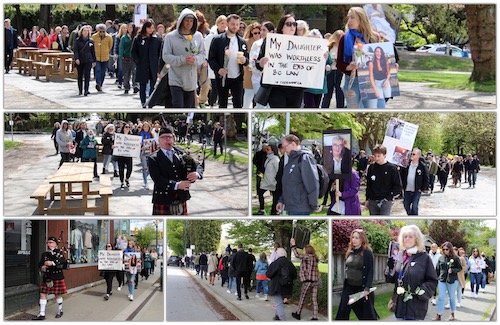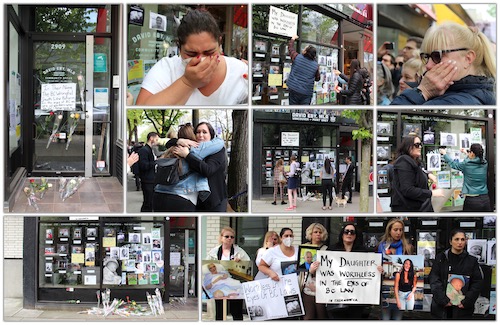 The participants in this ceremony left the place around 3 pm while curious people were busy reading their sad stories on the glass of David Eby's office.