Vancouver Sun
By Pamela Fayerman
A judge has reserved decision on an injunction over the compliance letters B.C. insists doctors must sign
Patients are waiting even longer for operations like sinus or breast reconstruction because of the latest government crackdown on private clinics and the surgeons working in them, according to affidavits filed in court.
Sinus surgeon Amin Javer says he can't even begin to make a dent in the number of patients waiting. That's because he only gets four operating room days at St. Paul's Hospital a month, allowing him to handle just 12 to 16 cases monthly.
He also operated on patients at False Creek Surgical Centre. But last fall, the government ordered Vancouver Coastal Health to end its contracts with False Creek because the centre was also taking money from patients who were paying the clinic's facility fees to get expedited surgery.
Javer was the sinus surgeon who operated on the judge in the continuing constitutional triallaunched by Dr. Brian Day. The judge would not be able to get that sinus surgery today because False Creek can no longer do business with the government. Yet False Creek is the only private clinic in B.C. with the sophisticated equipment Javer needs to do delicate sinus surgeries.
Not only can Javer no longer perform publicly funded operations at False Creek, but he's also doing fewer at St. Paul's because, as the hospital struggles to deal with growing waiting lists, his operating room days have been cut to eight hours from 10.
He has about 300 patients on a pre-surgical wait-list and another 220 waiting for surgery. "It will take me about four years to get through my current surgical wait-list."
He used to tell patients they'd get their surgery in 2.5 years. Now Javer, the head of the St. Paul's Sinus Centre and co-director of ear, nose and throat research at UBC, says he has to tell them the waiting time has gone up to four years.
"There's no outsourcing at all, so the wait-list at the hospital continues to grow. And there's no extra time being given to surgeons at public hospitals. All that extra operating room time we were promised hasn't happened," he said.
Dr. Nancy Van Laeken, a plastic surgeon who performs breast reconstructive surgery on breast cancer patients, said in her affidavit that the government did not increase operating room time in public hospitals enough to compensate for the private clinic crackdown. That means that fewer surgeries are being done in B.C., she said.
Van Laeken said she has privileges to work at five hospitals but only gets four operating room days in total each month. She is willing to do surgeries 10 days a month, but can't get more time.
"Because of the limited OR time in the public hospitals, the wait times for surgery … in the public system are very long. For example, many of my patients wait (up to) 48 months for breast reconstruction surgery," she said in her affidavit, noting that is 42 months longer than the target.
For years, health authorities have paid several private clinics to help because of backlogs of scheduled surgeries. But most private clinics also take patients willing to pay out of pocket for expedited surgery. The NDP government argues it is illegal for clinics and doctors to take money from patients for operations covered by medicare and the government is determined to stamp out the practice.
Last fall, the government introduced so-called compliance letters. Surgeons who do any work at private clinics that have contracts with health authorities must sign statements promising they will not do medically necessary work in both the public and private systems. If they refuse, they are banned from doing publicly funded operations at those private clinics that have contracts with health authorities.
If private clinics don't agree to the same conditions, they won't get contracts from health authorities or could have their contracts cancelled.
There are only a few private clinics that have agreed to the terms, including View Royal Surgical Centre in Victoria and the ASC Vancouver Surgical Centre
Javer and Van Laeken are among a group of surgeons who want B.C. Supreme Court Justice Janet Winteringham to issue an injunction to stop the province's latest stab at clinics until the end of the Day trial, which is being heard by Justice John Steeves. Winteringham has reserved her decision.
The government's unwavering approach doesn't end there.
"Doctors who work at Cambie have received warnings from health authority executives that they may lose their surgical privileges in public hospitals if they continue to treat patients wishing to be treated quickly and privately at our facility," said Day, co-owner of the Cambie Surgery Centre.
Rob Grant, a lawyer for Day, the Cambie Surgeries Corporation and other plaintiffs, calls the government's actions "authoritarian" and counter-productive because surgeons get a limited amount of time — often only a day a week — in hospital operating rooms. Private clinics have, for over 20 years, allowed surgeons to use their excess capacity to help more patients, he said.
According to the government, the new contracting out policy has not hurt patients and "more scheduled surgeries are in fact being performed." In the Vancouver Coastal Health region, however, the latest figures show about a third of patients who were waiting for surgery in the last nine months of 2018 were waiting for more than 26 weeks — triple the target numbers. While  86.4 per cent of scheduled operations were completed within 26 weeks, the target is more than 95 per cent.
In Fraser Health, the latest report also shows targets not being met.
---
About the BC Wrongful Death Law Reform Society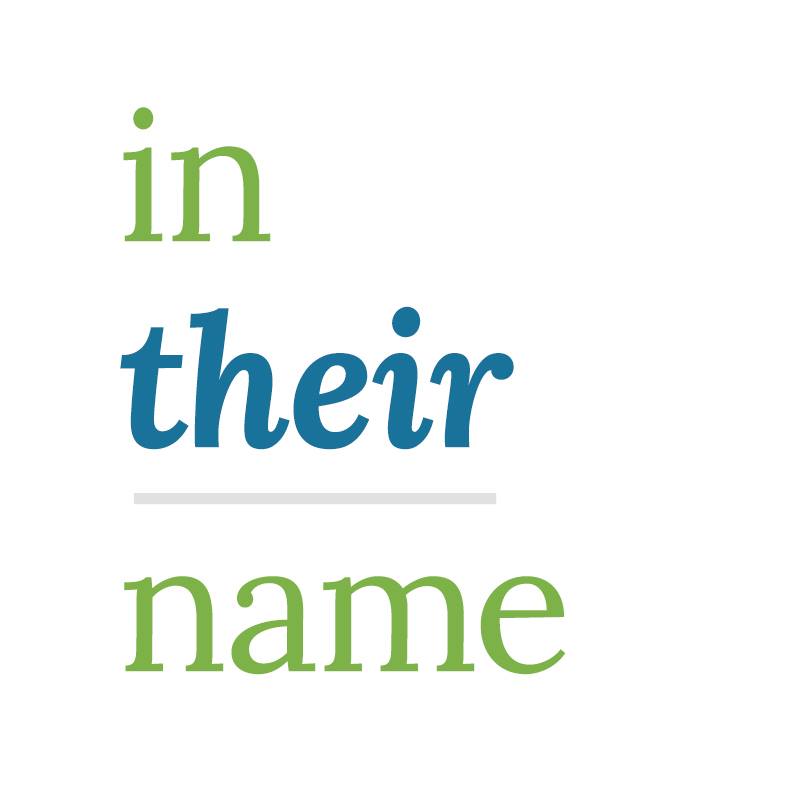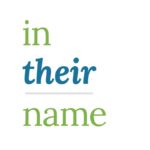 'In Their Name' is the campaign of 'The BC Wrongful Death Law Reform Society' – a BC registered non-profit organization comprised of volunteer families who have lost a loved one to wrongful death in BC and were denied access to justice. In response to the biggest human rights issue facing the province today, our goal is to modernize British Columbia's antiquated wrongful death legislation, which predates confederation (1846). Under current legislation, the value of a human life is measured only by the deceased's future lost income, so long as they had dependents.
As a result of the province's antiquated law, access to justice has been denied to the families of the wrongfully killed who do not meet this discriminatory criteria. This has affected especially vulnerable groups, namely children, seniors, the disabled, and anyone without dependents when they are killed by the negligent or intentional acts of another.
BC is presently the last of all the provinces, yet to have undertaken this critical legislative modernization to allow for dignity, value, and protections for all its citizens under the law.
When it's 'free' to kill in BC, wrongdoers are not held accountable. This lack of general deterrence holds the province back in terms of incentivizing innovation of safety measures and protocols to prevent wrongful deaths in the first place.
---
Here's How You Can Get Involved…
The Attorney General of British Columbia, David Eby, is the Minister responsible for the 'Family Compensation Act' – the guiding piece of legislation that the civil courts must follow in cases of wrongful death. Minister Eby receives feedback from the regional 'Members of the Legislative Assembly' (MLAs) and follows orders from the Premier, John Horgan.
Reform is presently at a standstill, as the BC NDP government does not presently view access to justice for the surviving family members of the wrongfully killed as a priority in this province. This is despite the fact that the families behind our Society have been fighting for modernization for over two decades. And despite the fact that all other provinces, including the Yukon, have already modernized in most cases long ago.
The only way to move this forward is by creating massive public awareness and outcry for legislative modernization. Only under the scrutiny of the public and the media will our politicians be forced to take this necessary, and long overdue action.
How many more people will need to die from the same preventable wrongful actions before our politicians will do their job?
#1 In less than 30 seconds, with our automated tool you can Petition Your Local MLA »
#2 Share this story with friends and family on social media.
#3 Kindly consider supporting the public awareness advertising efforts of our 100% volunteer Society by Donating Now »
#4 Follow us on social media to stay updated: Facebook, Twitter, Linkedin, Instagram
We appreciate your support at this critical time!