100 Mile Free Press
By Karissa Gall
Beverly Park drowned at Rotary Lake in Dawson Creek in August 2016
The parents of a 12-year-old girl who died after her leg was sucked into a drainage pipe at a man-made lake in northeastern B.C. are hoping their lawsuit against the city and others will lead to legislative changes.
Todd and Brandie Park are suing the operators of Mile 0 Park, the City of Dawson Creek and the province, claiming their daughter Beverly's death could have been "easily prevented by putting in two bolts in a drain cap."
Beverly was playing with friends at Rotary Lake on Aug. 13, 2016. According to the coroner's report, the children were able to remove bolts that were holding a cover over a drainage pipe at the bottom of the lake, which was formerly designated as a pool. The cover subsequently came off, and Beverly's leg was sucked into the pipe and trapped. As a result, her head was underwater.
On Wednesday, Todd told Black Press Media in an interview that Brandie and two bystanders had tried to pull Beverly loose, but were not successful until an attendant could be found to shut off the pump.
"She was sealed so tightly that three adults pulling on her could not get her out of that drain," he said, adding that he was not there that day because he was doing safety training for a construction company. "My daughter in the meantime is being sucked into a drain because two bolts were not put in there."
He believes the coroner's report was wrong about the children removing bolts from the drainage pipe cover.
"That lid hasn't been bolted down for years," said Todd, suggesting it would be easier to clean.
As a construction safety officer, he said he has a unique outlook on the situation.
"If this ever happened out in the field … this thing would have had a whole different course of action."
According to the coroner's report, first responders resuscitated Beverly after the pump was shut off and took her to a medical facility for treatment. But diagnostic testing would identify significant brain injury because of the lack of oxygen, and three days later, the girl was declared brain dead.
After Beverly's death, the coroner identified a number of health hazards at the lake, including but not limited to inadequate fencing, no supervision, poor water clarity, inadequate safety and first aid equipment, as well as a single main drain that created a suction hazard.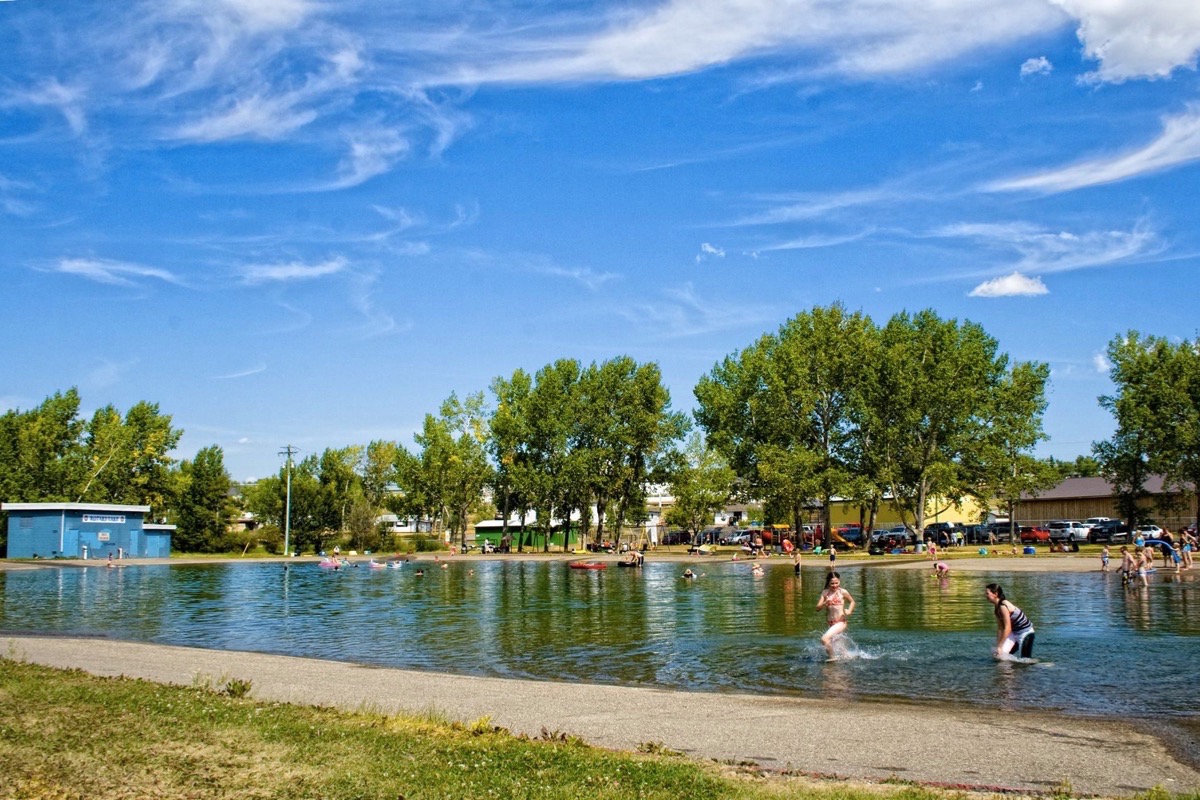 A photo of Rotary Lake posted to social media when the lake was open, in 2015. (Mile 0 Park and Campground Facebook photo)
---
Northern Health issued an order under the Public Health Act that closed the lake, while an engineering assessment made recommendations to be carried out before it can reopen.
According to the public health provider, several of the hazards identified after Beverly's death had been identified by public health inspectors before, as early as 1968.
Beverly's parents believe there should be higher consequences for the death of their daughter.
Lawyer Elizabeth Duerr told Black Press Media that her clients want Rotary Lake to be designated as a public pool again because pools require higher safety standards.
Duerr also hopes the lawsuit brings the B.C. Family Compensation Act in line with other law in Canada on wrongful deaths of children. The province allows for lawsuits to be brought, but she said they don't offer the same compensation.
"Under the present legislation, the loss of dependants such as children, seniors and the disabled is legally deemed to be of no value compared to parents and other money-earners in B.C. families," she said in an email. "This is morally reprehensible and not in line with legislation in other provinces."
After filing an amended notice of civil claim on Oct. 7, Duerr and her clients are now waiting for the defense to file a response to their civil claim.
None of the allegations have been proven in court.
In the meantime, Todd said he thinks of his daughter every day.
"People say things are going to get better, but it doesn't," he said, adding that he wonders what she would be doing if she were alive. "Instead I stare at a picture and talk to it."
In 1994, a five-year-old girl also drowned at the lake, which the chief environmental health officer at the time attributed to the murkiness of the water and overcrowded conditions.
---
---
About the BC Wrongful Death Law Reform Society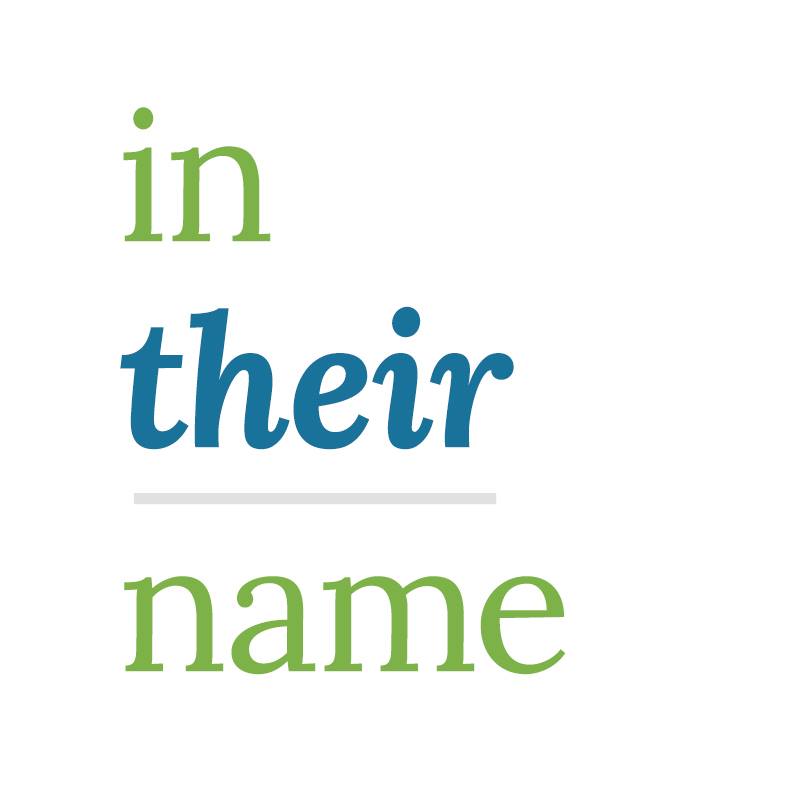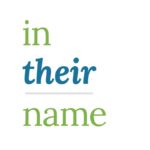 'In Their Name' is the campaign of 'The BC Wrongful Death Law Reform Society' – a BC registered non-profit organization comprised of volunteer families who have lost a loved one to wrongful death in BC and were denied access to justice. In response to the biggest human rights issue facing the province today, our goal is to modernize British Columbia's antiquated wrongful death legislation, which predates confederation (1846). Under current legislation, the value of a human life is measured only by the deceased's future lost income, so long as they had dependents.
As a result of the province's antiquated law, access to justice has been denied to the families of the wrongfully killed who do not meet this discriminatory criteria. This has affected especially vulnerable groups, namely children, seniors, the disabled, and anyone without dependents when they are killed by the negligent or intentional acts of another.
BC is presently the last of all the provinces, yet to have undertaken this critical legislative modernization to allow for dignity, value, and protections for all its citizens under the law.
When it's 'free' to kill in BC, wrongdoers are not held accountable. This lack of general deterrence holds the province back in terms of incentivizing innovation of safety measures and protocols to prevent wrongful deaths in the first place.
---
Here's How You Can Get Involved…
The Attorney General of British Columbia, Murray Rankin, is the Minister responsible for the 'Family Compensation Act' – the guiding piece of legislation that the civil courts must follow in cases of wrongful death. Minister Rankin receives feedback from the regional 'Members of the Legislative Assembly' (MLAs) and follows orders from the Premier, David Eby (the former Attorney General who is also very familiar with this issue).
Reform is presently at a standstill, as the BC NDP government does not presently view access to justice for the surviving family members of the wrongfully killed as a priority in this province. This is despite the fact that the families behind our Society have been fighting for modernization for over two decades. And despite the fact that all other provinces, including the Yukon, have already modernized in most cases long ago.
The only way to move this forward is by creating massive public awareness and outcry for legislative modernization. Only under the scrutiny of the public and the media will our politicians be forced to take this necessary, and long overdue action.
How many more people will need to die from the same preventable wrongful actions before our politicians will do their job?
#1 Kindly consider supporting the public awareness advertising efforts of our volunteer led Society by Donating Now »
#2 In less than 30 seconds, with our automated tool you can Petition Your Local MLA »
#3 Share this story with friends and family on social media.
#4 Follow us on social media to stay updated: Facebook, Twitter, Linkedin, Instagram
We appreciate your support at this critical time!