Told by her siblings, Debra, Laura, and William
"Our sister Shirley was an adventurous, ambitious, kind woman, who had a deep love for her animals. She was always willing to lend a helping hand to anyone in need.
Shirley was born in Vancouver and raised in Burnaby. After her post-secondary school years, she completed university and then travelled across Canada on her 10-speed bike with a group of friends.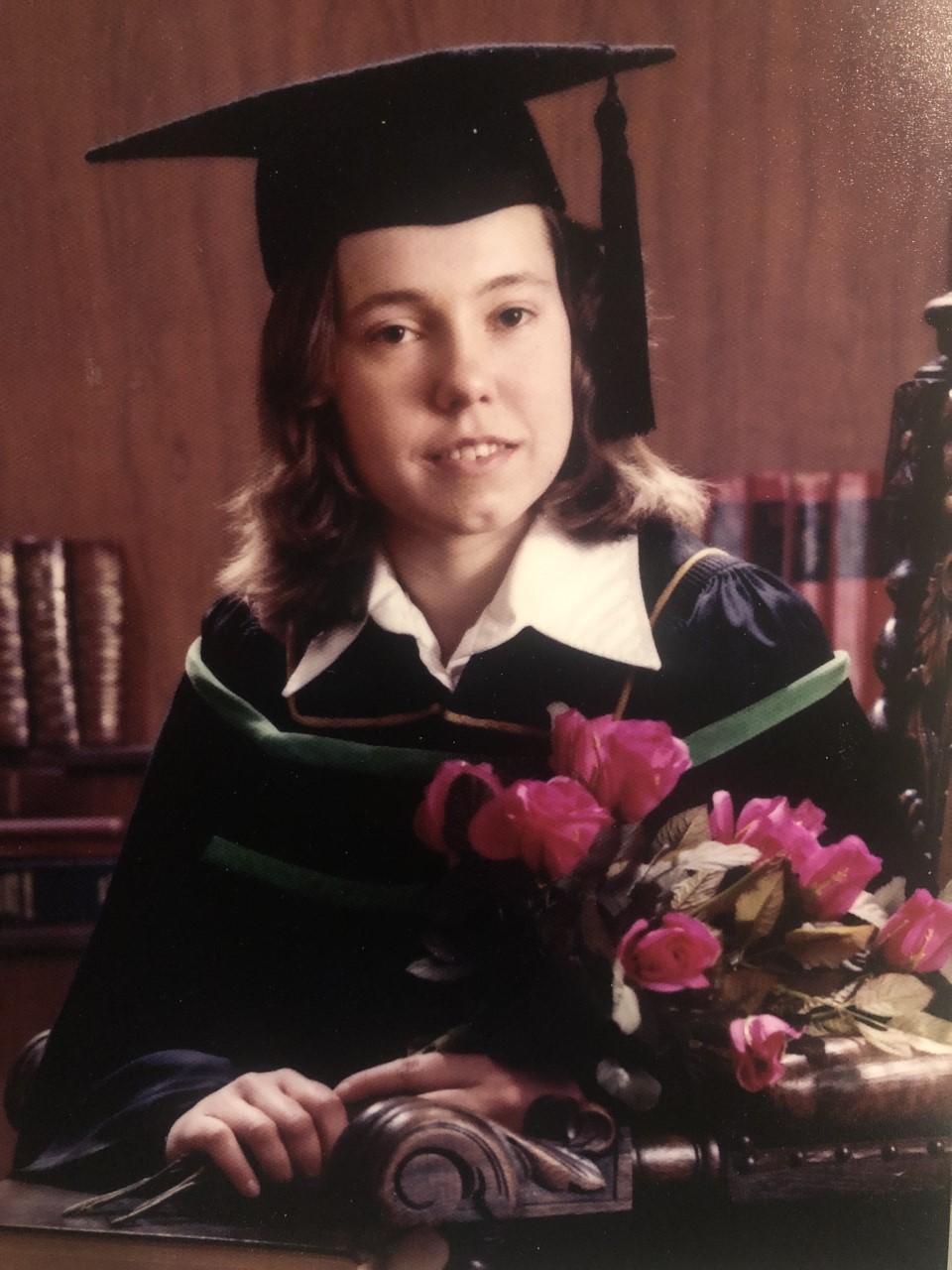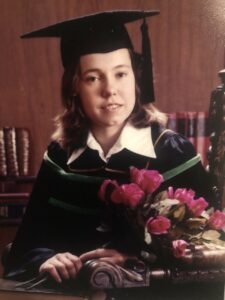 After a lengthy career in Vancouver with Canada Post, Shirley found her happy place: she settled on a small hobby farm located in Harrison Mills with her animals, enjoying her retirement. Her animals were her biggest passion in life. She was only 60 years old at the time of her death; Shirley was deprived of her golden years.
On Sunday, October 18th, 2015, shortly before 4 p.m., Shirley set out for a walk in Harrison Mills, with her dogs. Her fate would be forever changed.
Previously, on the weekend of October 10th and 11th, 2015, along the dike bordering the Harrison River, power lines had been downed in a severe windstorm that had taken place in the Fraser Valley. A tree had fallen, hitting a power pole and knocking the wires off the pole, which had left them hanging two feet above the ground. One of the wires was energized and carried power while the other was neutral (carrying no power). There was no power loss associated with the downed lines, which powered a nearby pump house.
Shirley had been walking her dogs along the dike that bordered the Harrison River when the dogs ran into a cornfield. At least one of the dogs encountered a power line that was hanging approximately two feet above the ground. When Shirley grabbed the dog, the electricity surged through her. She managed to scream for help and was heard by campers at the nearby Kilby Provincial Campground, who then ran to the top of the dike, where they witnessed Shirley in flames, as she had caught fire from the electrical surge. They immediately dialled 911.
Shirley was transported by Air Ambulance to Vancouver General Hospital. She suffered significant burns to her face, torso, and extremities. She underwent seven surgeries, including bilateral arm amputations and extensive skin grafts to her face, chest, abdomen, and back. Unfortunately, the grafts were not successful and the sites became infected. She then became septic and went into shock. Shirley did not respond to treatment, which eventually led to multiple-organ failure. On November 25th, 2015, at 5:44 a.m., after five weeks of suffering excruciatingly, our sister died as a direct result of the injuries sustained by the electrocution.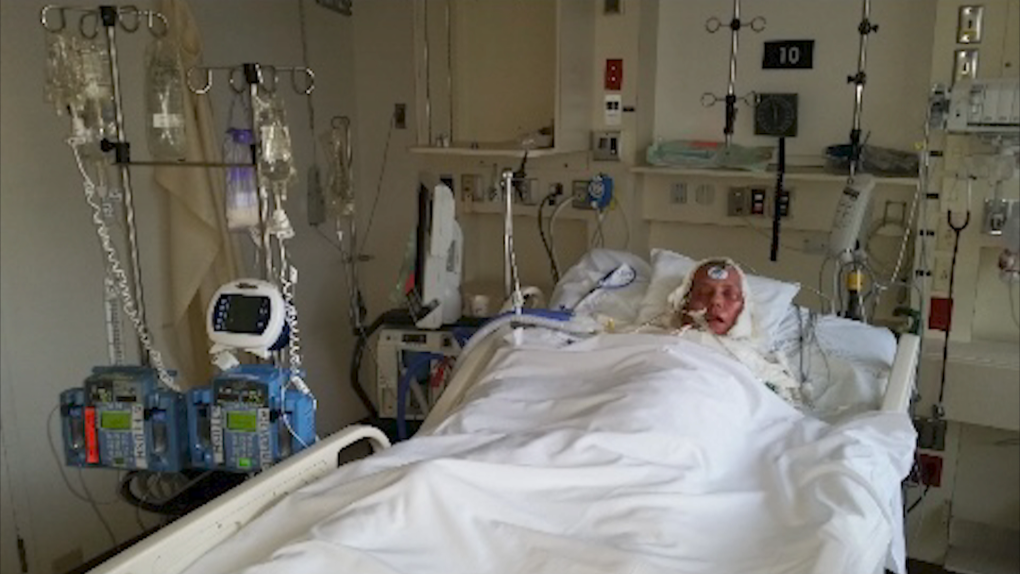 The coroner's report indicated that Shirley's cause of death was the result of multiple-organ failure, due to complications from extensive burns sustained after coming into contact with downed hydro power lines. The coroner classified it as accidental, making no recommendations. No post-mortem examination was conducted, due to the unavailability of hospital records documenting the injuries and subsequent death.
Our family immediately began seeking answers. The RCMP would not provide any information, stating only that the matter was under investigation. The District of Kent informed our family that "It is a Hydro issue. We do not know anything other than that." BC Hydro confirmed that the downed power lines had not been reported to them. We turned to the media, to assist our family in searching for answers and the truth.
Through various citizens, we learned that the downed power lines had in fact been reported to the District of Kent on or before Friday, October 16th, 2015. On October 16th, the District of Kent Public Works department held a crew meeting. During this meeting, the downed power lines were discussed. Approximately ten District of Kent employees were present and witnessed the power line discussion during the meeting. The District of Kent management failed to address these downed power lines or advise BC Hydro of the downed lines following this meeting. Two days later, our sister was electrocuted by these same power lines that the District of Kent failed to report.
When the District of Kent employees returned to work on Tuesday, October 20th, 2015, following Shirley's electrocution, an emergency meeting was held by the District of Kent management to address rumours heard in the community. The District of Kent employees were informed that the topic of discussion involving the downed power lines during the previous Friday's meeting was to not ever be discussed again. To this day, the District of Kent administration has continued to deny their absolute negligence and responsibility in our sister's preventable death.
On Friday, January 27th, 2017, at 8:30 p.m., a Constable from the Agassiz RCMP contacted our mother, Mary. He advised that "Crown did not prove any negligence or criminal charges against any individuals from the District of Kent or BC Hydro; civil court is a different matter." The RCMP has never provided any further details, or explanation into the investigation, to our family. They have, however, led us to believe that BC Hydro may be at fault.
In the small community of the District of Kent, the RCMP work very closely with the District of Kent administration. It is not possible that Agassiz RCMP had conducted an unbiased investigation, due to the close relationship they have with the District of Kent. The investigation into our sister's preventable death should have been forwarded to an outside agency, such as the Professional Standards Unit, Civilian Review and Complaints Commission and/or the Independent Investigations Office of BC, who could then have conducted a more thorough and unbiased inquiry.
A secretly recorded audio conversation with the lead RCMP investigator revealed that the RCMP management in charge of the investigation would not allow the constable conducting the investigation to further the investigation where it needed to go. The officer alleges that a District of Kent manager's influence with the RCMP had hampered the investigation.
The coroner's report dated March 3rd, 2017, reads, "As a result of the storm, there were multiple calls to BC Hydro reporting downed lines and power outages. A comprehensive review of BC Hydro call logs confirmed that there were no calls related to downed lines at this location." The coroner goes on to state, "Following the incident, several people came forward to the police and advised that they had observed the downed lines; however, none of them had reported them."
Furthermore, the special investigator assigned by BC Hydro to investigate our sister's electrocution was a retired RCMP Sergeant who had been stationed at the Agassiz RCMP Detachment prior to his retirement. He had also worked closely with the District of Kent Administration.
Our family struggles to understand the predominant bias which led to various conflicts of interest surrounding the investigation into our sister's preventable death. The RCMP and various other government agencies continue to work together to conceal the truth surrounding Shirley's death.
When the criminal justice system failed Shirley, our family explored options for civil action to get to the truth and to try and hold these negligent parties accountable. We came to learn that, unlike all other provinces in Canada, in British Columbia, under the province's antiquated wrongful death laws, our sister's life had no value.
Our family has been denied justice for Shirley because our sister's life is worthless in the eyes of the law.
The loss of our sister was due to negligence by many individuals who hold positions of power and this has had a profound and lasting impact on our family. We've prematurely and wrongfully lost our sister who provided so much value to our lives and to those around her.
The actions of these negligent individuals have changed everything in our lives. Yet they remain unaccountable, without consequence.
In our hearts, we know our sister's death was preventable. We struggle to understand how so many government agencies and the wrongful death legislation failed Shirley and our family. Our family has the right to know what happened. We continue to search for answers, justice, and closure.
For Shirley, our family, and all the other individuals that this incident has so deeply affected, we will continue our quest for truth and justice.
By sharing Shirley's story, we hope to help prevent future deaths and to help modernize the wrongful death legislative framework in our province so the truth can be told in court, and those responsible will be held accountable."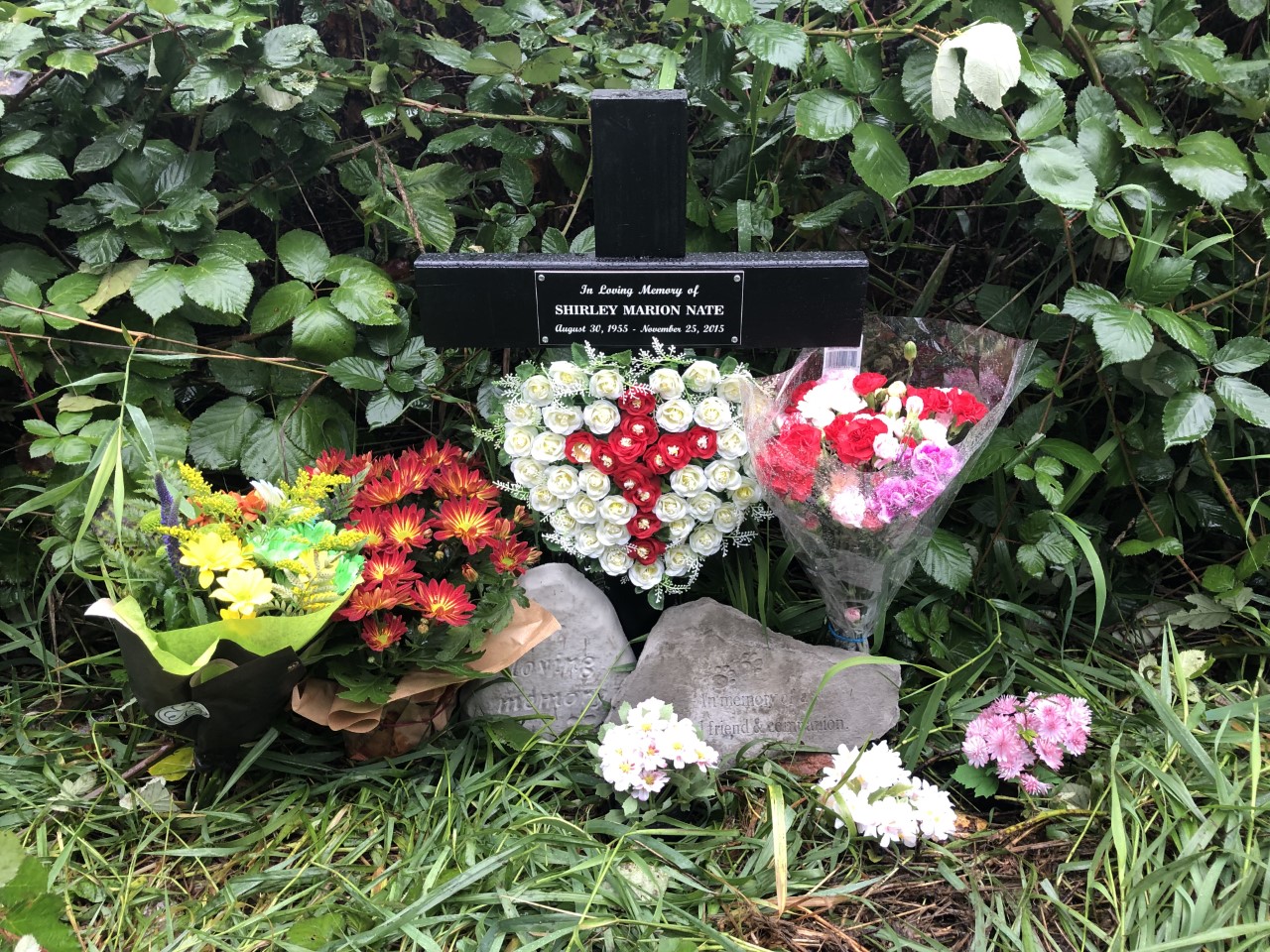 Media Coverage
CTV News: Secretly recorded phone call raises troubling allegations in electrocution death of B.C. woman
Agassiz-Harrison Observer: Calls to re-investigate electrocution of Shirley Nate from downed BC Hydro line
Agassiz-Harrison Observer: Power line victim remembered
Agassiz-Harrison Observer: Family seeks answers in wake of power line accident
Today in BC: Woman electrocuted, dogs killed in bizarre accident
CTV News: 'It's been covered up': Explosive allegations in electrocution of B.C. woman
CTV News: 'Let my sister rest in peace': New information follows allegations of 'cover-up' in B.C. woman's electrocution