Told by her father, Robert, and her sister, Christine
Christine: Laura is my sister. She and I grew up with a lot of quirky hobbies. We were the best of friends.
Robert: She started getting headaches. So we took her to getting tests done, CT scans of her brain, and everything came back normal. I decided to have her blood checked.
Christine: I remember my dad on the phone. He sounded very, very upset. My dad hung up the phone and he said, 'Laura, we need to go to the hospital.'
Robert: So I took her to the hospital, hoping that maybe the tests were wrong, and they came back more positive. They came back as AML, which is one of the worst leukemias you can have. Initially the doctors were always coming in, checking up, so I thought 'great support'. That was all in the beginning. That all disappeared. The family doctor going on holidays without telling us, putting Laura in basically the hands of a—well she was an MD, but not fully fledge. She was training.
Christine: So instead of continually injecting a needle in her to draw out blood, they instead wanted to go with a procedure where they would attach something to her heart. And in that operation, they punctured her lung and, as a result, she developed pneumonia.
Robert: So, she had a hard time breathing but instead of stopping the protocol with chemotherapy drugs, they continued with the protocol as well as trying to treat her, the pneumonia that she had—and she just got worse. Her stomach was getting quite big, quite painful, and the doctors kept saying, 'No, it will be okay. Everything is fine. Don't worry.' Anyway, the protocol did work, which was great, great news. You know, we felt relieved but unfortunately Laura was still so sick. She was so sick they took her down to emergency, and they said, 'No, no, it will just be a short time. There, in emergency, she'll have one-on-one care from a nurse.'
We got a call: You better come right away. We think your daughter is dying.
They phoned for Christine to come down. But, they had taken the life support equipment off of her before we even had a chance to say our goodbyes altogether. They came back to the room where we were at saying, 'Your daughter has passed away. You can go see her now.'
I consulted the BC doctors' association. They even said there was a lack of communication. Your daughter should have never been under the care of a doctor who is still in training. You should have had a regular doctor coming in all the time to see her, which Laura didn't because her regular doctor was on holidays. Even with the chief doctor, we couldn't get any proper answers. They kept saying their sorry, we'll try to make sure communication is better improved in the hospitals.
Cleanliness was a key factor. The fact that her immune system was really low and the nurses would come in and did not wear a mask, even if they were suffering from a cold or a cough. They would still come in and cough over Laura.
So we went to the lawyer and they said basically, if your daughter dies, even if you win the case, which costs a lot of money, you would get very little compensation because, basically, children are worthless in the eyes of the law. Not only children, it's elderly people, disabled people, they are all classed as the same. If you're not a breadwinner, you're worthless. This is our lousy laws in Canada based on English laws. And they don't change it. And you say 'why they don't change it?' Because the medical society and the insurance companies are so strong, they don't want to change anything. They don't want to have to put out hundreds of thousands of dollars. You know we're not in it for the money. None of us are. We're there for change. If there is a bad doctor out there, we want something done.
Christine: We knew that Laura wasn't treated well. There was more that could have been done. And we didn't want to see this happening to any other child, any other person. So, really we lost Laura but we wanted to protect others.
---
---
About the BC Wrongful Death Law Reform Society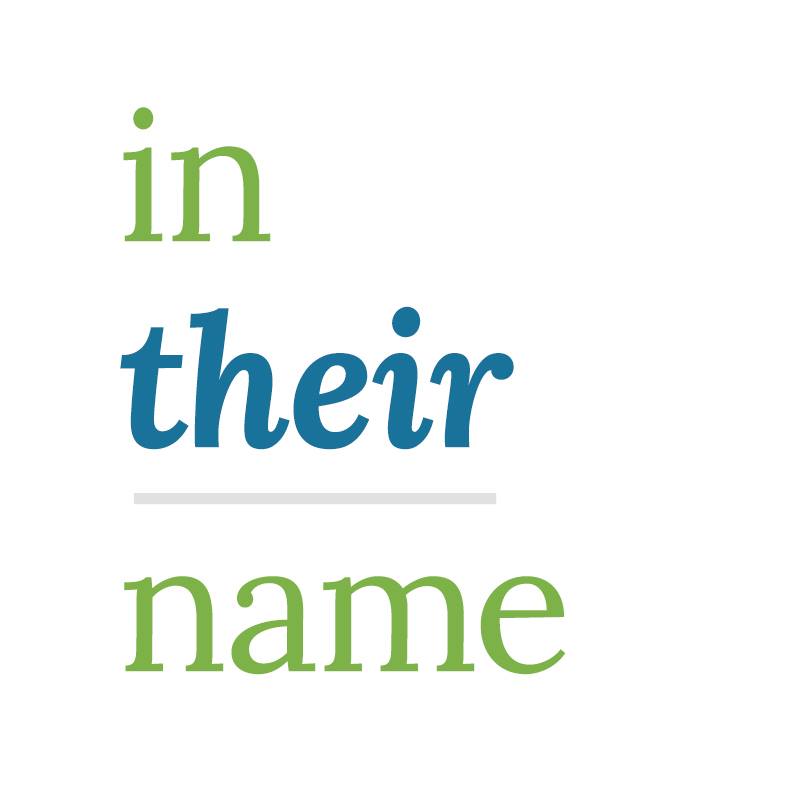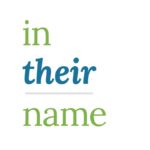 'In Their Name' is the campaign of 'The BC Wrongful Death Law Reform Society' – a BC registered non-profit organization comprised of volunteer families who have lost a loved one to wrongful death in BC and were denied access to justice. In response to the biggest human rights issue facing the province today, our goal is to modernize British Columbia's antiquated wrongful death legislation, which predates confederation (1846). Under current legislation, the value of a human life is measured only by the deceased's future lost income, so long as they had dependents.
As a result of the province's antiquated law, access to justice has been denied to the families of the wrongfully killed who do not meet this discriminatory criteria. This has affected especially vulnerable groups, namely children, seniors, the disabled, and anyone without dependents when they are killed by the negligent or intentional acts of another.
BC is presently the last of all the provinces, yet to have undertaken this critical legislative modernization to allow for dignity, value, and protections for all its citizens under the law.
When it's 'free' to kill in BC, wrongdoers are not held accountable. This lack of general deterrence holds the province back in terms of incentivizing innovation of safety measures and protocols to prevent wrongful deaths in the first place.
---
Here's How You Can Get Involved…
The Attorney General of British Columbia, Murray Rankin, is the Minister responsible for the 'Family Compensation Act' – the guiding piece of legislation that the civil courts must follow in cases of wrongful death. Minister Rankin receives feedback from the regional 'Members of the Legislative Assembly' (MLAs) and follows orders from the Premier, David Eby (the former Attorney General who is also very familiar with this issue).
Reform is presently at a standstill, as the BC NDP government does not presently view access to justice for the surviving family members of the wrongfully killed as a priority in this province. This is despite the fact that the families behind our Society have been fighting for modernization for over two decades. And despite the fact that all other provinces, including the Yukon, have already modernized in most cases long ago.
The only way to move this forward is by creating massive public awareness and outcry for legislative modernization. Only under the scrutiny of the public and the media will our politicians be forced to take this necessary, and long overdue action.
How many more people will need to die from the same preventable wrongful actions before our politicians will do their job?
#1 Kindly consider supporting the public awareness advertising efforts of our volunteer led Society by Donating Now »
#2 In less than 30 seconds, with our automated tool you can Petition Your Local MLA »
#3 Share this story with friends and family on social media.
#4 Follow us on social media to stay updated: Facebook, Twitter, Linkedin, Instagram
We appreciate your support at this critical time!