Told by his mother, Jennifer
"My son, Hudson, was shot and killed by an RCMP officer on July 18, 2015. He was in distress. He was wearing his boxer shorts. He didn't have a weapon – my son only carried a football, if he carried anything at all. He was shot nine times in front of the South Surrey RCMP detachment, only two blocks from home. It seems like yesterday that it happened, and forever since I've seen him.
I wasn't notified that Hudson had been killed until almost 12 hours after it happened. They didn't let me see his body; they told me it was not presentable.
It took years to get answers. It will take even longer to get justice.
When the IIO investigation started, we were left in the dark for months. I was told that it would take a long time, that it could take up to 9 months for the ballistics reports to be completed. The waiting was such agony. During that time, our community rallied behind me in the fight to get justice for Hudson. There were several marches, vigils, and peaceful protests. We launched the #JusticeForHudson campaign, and a memorial was maintained outside of the RCMP detachment where he was killed. The marches were so powerful and inspiring – it was wonderful to see how loved Hudson was.
In October 2016 – 15 months after Hudson's death – the IIO wrote a report to Crown Counsel recommending that they consider charges against the officer who shot Hudson. It was a huge step. Still, it took a long, long time just to see charges. Finally, in December 2017 – two and a half years after Hudson was killed – the officer was charged with one count of aggravated assault, and one count of assault with a weapon. I was so relieved.
The preliminary trial started in November 2018. I was shocked and horrified to hear the details of what happened to my son. It was horrendous to sit through – there were a lot of times that I had to leave. I was trying not to look at the officer because it was just too hard.
We found out that Hudson was walking in the middle of the road, coming home from a party. He was distraught, and he needed help. He was having a bad night and he was yelling, so the police were called. An officer arrived and called for backup; when the second police car arrived, Hudson started pounding on the hood of the vehicle and the driver's side window, yelling for help. Two officers walked out of the RCMP detachment. Hudson started running towards them, unarmed, wearing no shirt and no shoes.
There was no struggle. Hudson was not restrained or taken down; he didn't even have one hand laid upon him. The officer did not say, "Stop, put your hands up"; she just pulled out her gun and started shooting. She fired twelve rounds, shooting Hudson nine times and somehow shooting herself in the leg. After he was shot, Hudson was pepper sprayed and handcuffed. As he lay dying, the officer was cracking jokes about how she should have used her taser and probably wouldn't be getting her transfer. She showed no remorse or sympathy at all – I am so angry at the total disregard for Hudson's life.
My son was not armed. He didn't have a shirt on, he didn't have shoes on, and she pulled out her weapon and shot him multiple times at close range. He was in distress. He'd gone to a party and something had gone wrong. He was having a bad night; everybody has a bad night once in a while. It was such an excessive use of force. You cannot justify how my son was killed.
In December 2018, at the end of the pre-trial, we were told that the case would proceed to the Supreme Court. We were just elated. I was so happy, and so thankful for everybody in our community who stood up for Hudson.
The trial date was pushed back several times. The waiting was agony, but we were so sure that we were going to get justice for Hudson at the end of it all.
In September 2019, Crown Counsel decided to stay the charges against the officer. I was completely blindsided. It felt like we lost Hudson all over again, like they shot him all over again. We were devastated – after our communities fought so hard for him, it's like they were saying that his life didn't even matter.
I feel so sorry for Hudson. He didn't deserve any of this. And I feel sorry for the next person, because this is sending a message that anybody can do this. You can shoot somebody nine times – a young boy, unarmed, without shoes, without a shirt – and you can just walk away. Hudson's life mattered very much to so many of us. This is not okay.
My son was shot nine times, and they stayed the charges. I have no recourse through the provincial civil court – I found out that Hudson's life has no value under BC law, simply because he had no dependents. The fact that the law has not changed in 174 years is shocking to me. The current wrongful death legislation does not protect my son, it protects the officer who killed him. This is a travesty of justice. Where am I supposed to go? What is the next step supposed to be?
I just want Hudson's story to make a difference in how the police handle situations. There needs to be re-training, especially de-escalation training. There has to be accountability. How are we going to prevent this from happening again? How are we going to stop police brutality? This cannot happen in our society, and I pray that it never happens again. All these years, I have said that there are really good officers out there who are really making a difference in their communities, but they weren't there that night.
Hudson would be so proud of everyone – always here, always fighting for him. I am so proud of how hard everyone fought for him. It brings tears to my eyes thinking of all the marches and peaceful protests. We are so grateful to you all.
Hudson, we will continue to fight for justice, your credibility and your character. Until we meet again, know that I will never give up or stop until #JusticeForHudson is served."
Media Coverage
Vancouver Sun – 'Devastated' mom, police watchdog disagree with withdrawal of charges against officer in Surrey killing
Global News – Charges stayed against Surrey Mountie in fatal shooting of Hudson Brooks
Global News – Hudson Brooks' family 'devastated, shocked and disgusted' Surrey Mountie no longer charged
Peace Arch News – Charges dropped against officer who shot and killed Hudson Brooks in South Surrey
CBC News – Surrey RCMP officer charged in shooting death of Hudson Brooks
Aldergrove Star – LETTER: KPU crime expert shocked charges stayed in Hudson Brooks murder
Vancouver Courier – Charges stayed against Surrey RCMP officer who shot and killed intoxicated man in boxers
CTV News – 'It feels like they shot Hudson all over again': Family devastated as charges against Mountie who shot their son stayed
Maple Ridge-Pitt Meadows News – Charges dropped against Mountie involved in shooting death of Surrey man
The Georgia Straight – Stay of proceedings entered against Surrey RCMP officer in fatal shooting of Hudson Brooks
Surrey Now-Leader – 'You can't just shoot a man and walk away,' says mom of South Surrey man killed by police in 2015
Times Colonist: Vancouver Sun article – 'Devastated' mom, police watchdog disagree with withdrawal of charges against Surrey officer
New Westminister Record: Vancouver Courier article – Charges stayed against Surrey RCMP officer who shot and killed intoxicated man in boxers
The Free Press – Charges dropped against Mountie involved in shooting death of Surrey man
Toronto Sun – Charges stayed against B.C. cop who shot drunk, high man nine times
Boundary Creek Times – VIDEO: RCMP officer charged in connection with B.C. man's death
City News 1130 – Family to mark one year since a young man was shot and killed by police in Surrey
Hope Standard – Officer accused in death of B.C. man elects for trial by judge and jury
---
About the BC Wrongful Death Law Reform Society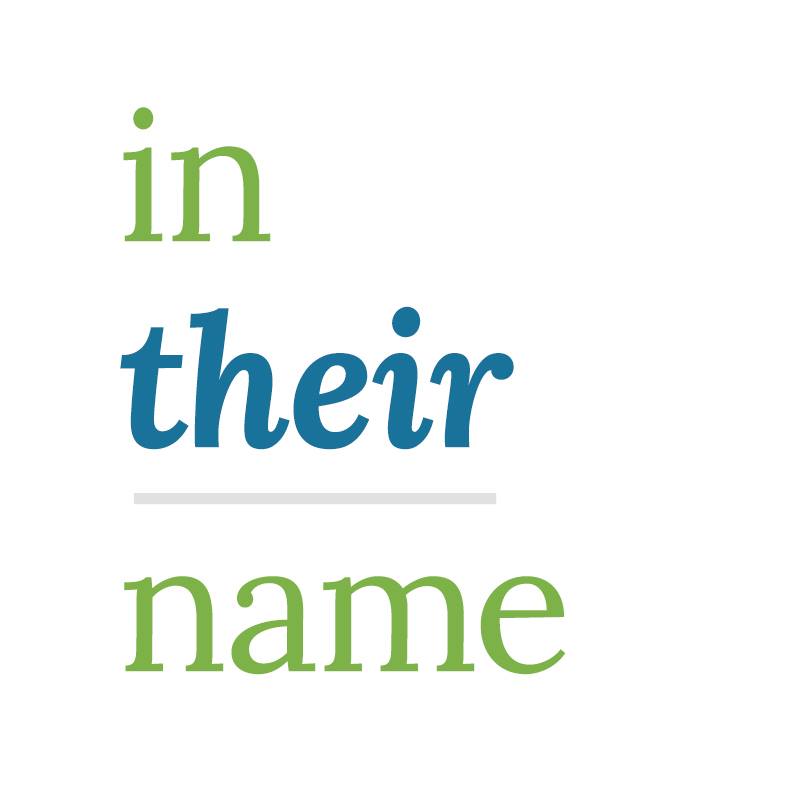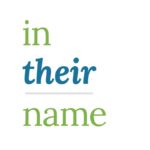 'In Their Name' is the campaign of 'The BC Wrongful Death Law Reform Society' – a BC registered non-profit organization comprised of volunteer families who have lost a loved one to wrongful death in BC and were denied access to justice. In response to the biggest human rights issue facing the province today, our goal is to modernize British Columbia's antiquated wrongful death legislation, which predates confederation (1846). Under current legislation, the value of a human life is measured only by the deceased's future lost income, so long as they had dependents.
As a result of the province's antiquated law, access to justice has been denied to the families of the wrongfully killed who do not meet this discriminatory criteria. This has affected especially vulnerable groups, namely children, seniors, the disabled, and anyone without dependents when they are killed by the negligent or intentional acts of another.
BC is presently the last of all the provinces, yet to have undertaken this critical legislative modernization to allow for dignity, value, and protections for all its citizens under the law.
When it's 'free' to kill in BC, wrongdoers are not held accountable. This lack of general deterrence holds the province back in terms of incentivizing innovation of safety measures and protocols to prevent wrongful deaths in the first place.
---
Here's How You Can Get Involved…
The Attorney General of British Columbia, David Eby, is the Minister responsible for the 'Family Compensation Act' – the guiding piece of legislation that the civil courts must follow in cases of wrongful death. Minister Eby receives feedback from the regional 'Members of the Legislative Assembly' (MLAs) and follows orders from the Premier, John Horgan.
Reform is presently at a standstill, as the BC NDP government does not presently view access to justice for the surviving family members of the wrongfully killed as a priority in this province. This is despite the fact that the families behind our Society have been fighting for modernization for over two decades. And despite the fact that all other provinces, including the Yukon, have already modernized in most cases long ago.
The only way to move this forward is by creating massive public awareness and outcry for legislative modernization. Only under the scrutiny of the public and the media will our politicians be forced to take this necessary, and long overdue action.
How many more people will need to die from the same preventable wrongful actions before our politicians will do their job?
#1 In less than 30 seconds, with our automated tool you can Petition Your Local MLA »
#2 Share this story with friends and family on social media.
#3 Kindly consider supporting the public awareness advertising efforts of our 100% volunteer Society by Donating Now »
#4 Follow us on social media to stay updated: Facebook, Twitter, Linkedin, Instagram
We appreciate your support at this critical time!