Told by his daughter, Rita
"My dad, Gary, was in emergency in Royal Columbian. He went there because he had an aneurism in his groin. He was there quite a long time—a couple months—he developed a bedsore, and I guess they sent him over to Langley and then, while in Langley, his bedsore got really worse.
And I asked, you know 'Why does he smell so bad?' and they go, 'Well, dear he has a bedsore,' and I go, 'Well, get him up more. Get him out.' You know, they're the professionals and instead of getting him up and moving him around, they put him into long-term care.
He suffered severe neglect there at a place called Cedar Hill. He was septic. His whole back was black. You could see his spine. They finally did a skin graft on him back at emergency, fixed him up, sent him back to Cedar Hill. Then his legs started to get rotten and they eventually had to amputate both his legs.
One day my daughter and my son, we went to go visit him and he was crying. He was crying so hard. And my dad was like this shaking at me and he goes, 'Rita, come, come quick. It's that nurse. The nurse is too rough with me.' He was being treated pretty rough.
And then, after that, I get another call. He's bleeding from the groin and the wound care nurse that's been watching him, he said, 'Get a lawyer. What's happened to your dad is just atrocious. The treatment that he's getting.' So I tried to get her to get it in writing but, you know, because of the job and everything she couldn't.
I finally got him out of that environment and into another place where he was put on wait and was doing great. And then I went on holidays and it was during the worst heatwave we've had—I think it was forty-two. The care home didn't have a fan or air conditioning and my dad supposedly died of pneumonia but we were first told it was heatstroke.
I went to go visit the people that were in his room with him because, you know, they talked to him and became friends. All four of them died.
He suffered. He was starved. He was neglected. He had bedsores beyond belief. It was one of the worst cases of senior abuse and the RCMP was disgusted how bad my dad was treated. And yet, had this happened in my home, I would have been arrested. But he was in a care facility protected and they get away with it.
Yes, this needs to change. So that's why I want to be involved with Wrongful Death and change the legislation because that being in place creates the abusers to keep on abusing. In my mind, the law protects them."
---
About the BC Wrongful Death Law Reform Society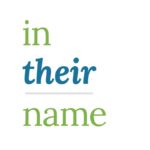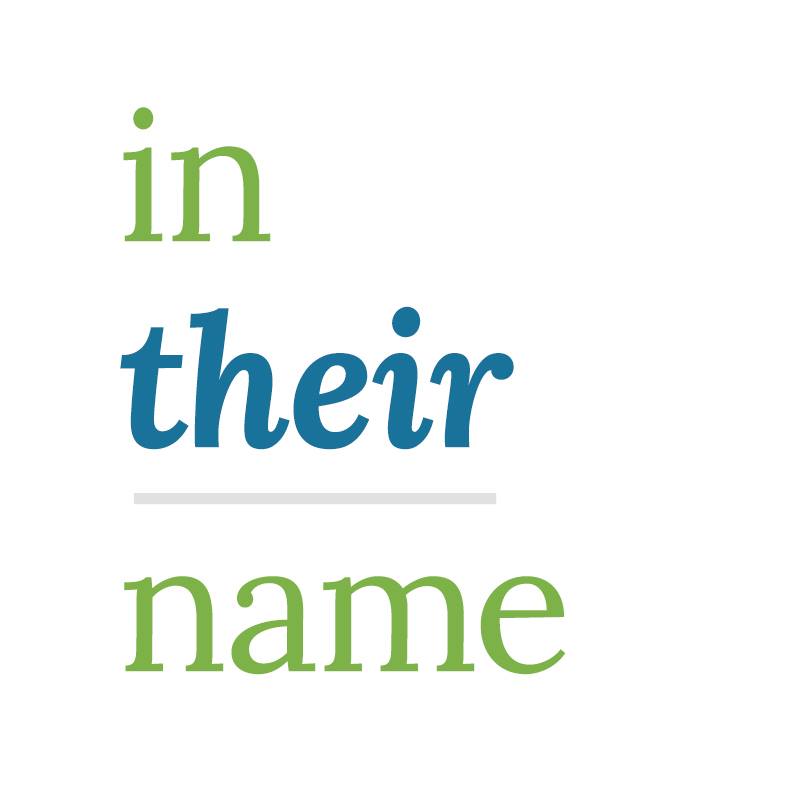 'In Their Name' is the campaign of the 'BC Wrongful Death Law Reform Society'. In response to the biggest human rights issue facing the province today, our goal is to modernize British Columbia's antiquated wrongful death legislation, which predates confederation (1846). Under current legislation, the value of a human life is measured only by the deceased's future lost income, so long as they had dependents.
As a result, access to justice has been denied to the families of the wrongfully killed who do not meet this discriminatory criteria. This has affected especially vulnerable groups, namely children, seniors, and the disabled, when they are killed by the careless or intentional acts of another.
BC is presently the last of all the provinces, including the Yukon, yet to have undertaken this critical legislative modernization to allow for dignity, value, and protections for all its citizens under the law.
When it's 'free' to kill in BC, wrongdoers are not held accountable. This lack of general deterrence holds the province back in innovation of safety measures and protocols to prevent wrongful deaths in the first place.
---
Here's How You Can Get Involved…
Every elected Member of the Legislative Assembly in BC has heard from the public on this issue. We have met with nearly two dozen of these MLAs, as well as with the Attorney General, the Minister responsible for the 'Family Compensation Act', of which our present wrongful death legislation is based. Reform is at a standstill, as no decisions have been made by the current provincial government.
The only way to move this forward is by creating massive public awareness and outcry for legislative modernization. Only under the scrutiny of the media and the public will our politicians be forced to take this necessary, and long overdue action.
#1 Petition your MLA: Please petition your MLA to make your voice heard in supporting the modernization of our wrongful death laws in BC»
#2 Share the following video with your friends and family on Facebook:
#3 Please kindly consider making a Donation: As we are a non-profit that relies solely on donations from the public, please kindly consider contributing to the campaign. Each of our advertising dollars generally results in 1 MLA form submission. Ex. $50 = 50 MLA form submissions! Please Donate Now »
If you aren't able to donate at this time, no problem, sharing the message on your social networks as aforementioned is also very helpful.
#4 Please also follow us on social media: Facebook, Twitter, Linkedin
We appreciate your support at this critical time!