Told by his Daughter, Rita
"My Dad, Gary, was in emergency at Royal Columbian Hospital. He went there because he had an aneurism in his groin. He was there quite a long time—a couple of months—he developed a bedsore, and they sent him over to Langley Memorial and then, while in Langley, his bedsore got much worse.
I had asked, 'Why does he smell so bad?' and to my shock they reply, 'Well, dear, he has a bedsore,' and immediately respond, 'Well, get him up more. Get him out.' You know, they're the professionals and instead of getting him up and moving him around, they put him into long-term care.
He suffered severe neglect at a place called Cedar Hill. He was septic. His whole back was black. You could see his spine. They finally did a skin graft on him back at the hospital, fixed him up, and then sent him back to Cedar Hill.
Then his legs started to rot and they eventually had to amputate both his legs.
One day with my Daughter and my Son, we went to go visit him and he was crying. He was crying so hard. My Dad was shaking at me and says, 'Rita, come, come quick. It's that nurse. The nurse is too rough with me.' He was being treated pretty rough.
After that, I received another call; he's bleeding from the groin and the wound care nurse that'd been treating him, she said, 'Get a lawyer. What's happened to your Dad is just atrocious; the treatment that he's getting.' So I tried to get her to put it in writing but because of the job and everything, she couldn't.
I finally got my Dad out of that environment and into another place where he began putting on weight and was doing great.
And then I went on holidays and it was during the worst heatwave we've had—I think it was forty-two degrees. The care home didn't have a fan or air conditioning and my Dad supposedly died of pneumonia but we were first told it was heatstroke.
I went to go visit the people that were in his room with him. They talked to him and had all become friends.
All four of them had died in the same week period.
Throughout this entire ordeal, my Dad suffered. He was starved. He was neglected. He had bedsores beyond belief.
It was one of the worst cases of senior abuse, and the RCMP was disgusted how badly my Dad was treated. And yet, had this happened in my home, I would have been arrested. But because he was in a care facility, they are protected and they get away with it.
This needs to change. So that's why I wanted to be involved with The BC Wrongful Death Law Reform Society. We need to change the legislation because what's been in place allows the abusers to keep on abusing. In my mind, the law protects them."
Media Coverage
CBC News – Senior loses legs to hospital infections, bedsores
Surrey Now-Leader – Looking for change
Cloverdale Reporter – Looking for change
---
---
About the BC Wrongful Death Law Reform Society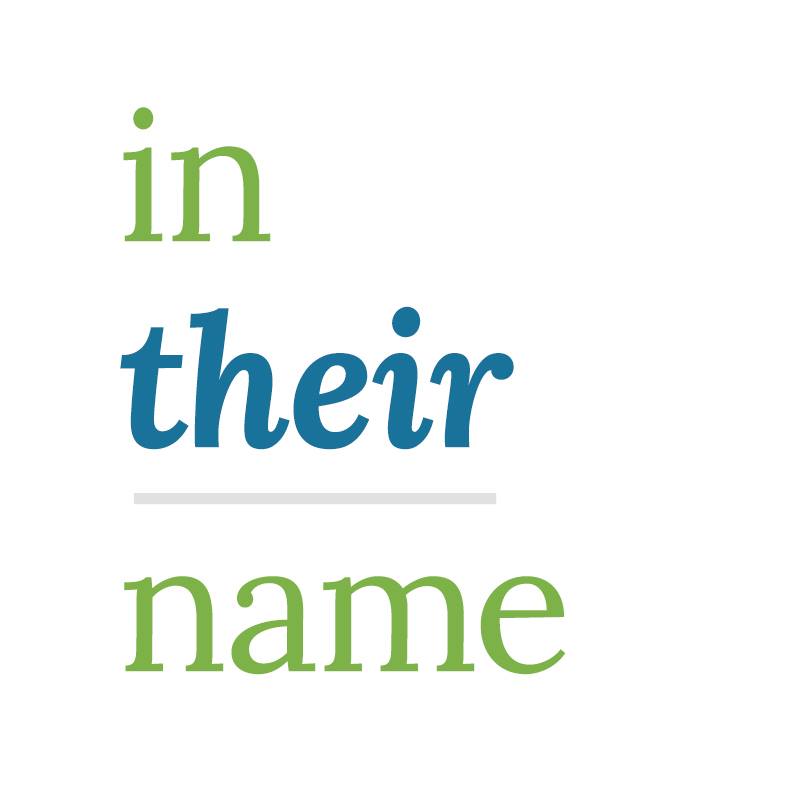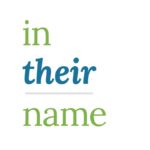 'In Their Name' is the campaign of 'The BC Wrongful Death Law Reform Society' – a BC registered non-profit organization comprised of volunteer families who have lost a loved one to wrongful death in BC and were denied access to justice. In response to the biggest human rights issue facing the province today, our goal is to modernize British Columbia's antiquated wrongful death legislation, which predates confederation (1846). Under current legislation, the value of a human life is measured only by the deceased's future lost income, so long as they had dependents.
As a result of the province's antiquated law, access to justice has been denied to the families of the wrongfully killed who do not meet this discriminatory criteria. This has affected especially vulnerable groups, namely children, seniors, the disabled, and anyone without dependents when they are killed by the negligent or intentional acts of another.
BC is presently the last of all the provinces, yet to have undertaken this critical legislative modernization to allow for dignity, value, and protections for all its citizens under the law.
When it's 'free' to kill in BC, wrongdoers are not held accountable. This lack of general deterrence holds the province back in terms of incentivizing innovation of safety measures and protocols to prevent wrongful deaths in the first place.
---
Here's How You Can Get Involved…
The Attorney General of British Columbia, Murray Rankin, is the Minister responsible for the 'Family Compensation Act' – the guiding piece of legislation that the civil courts must follow in cases of wrongful death. Minister Rankin receives feedback from the regional 'Members of the Legislative Assembly' (MLAs) and follows orders from the Premier, David Eby (the former Attorney General who is also very familiar with this issue).
Reform is presently at a standstill, as the BC NDP government does not presently view access to justice for the surviving family members of the wrongfully killed as a priority in this province. This is despite the fact that the families behind our Society have been fighting for modernization for over two decades. And despite the fact that all other provinces, including the Yukon, have already modernized in most cases long ago.
The only way to move this forward is by creating massive public awareness and outcry for legislative modernization. Only under the scrutiny of the public and the media will our politicians be forced to take this necessary, and long overdue action.
How many more people will need to die from the same preventable wrongful actions before our politicians will do their job?
#1 Kindly consider supporting the public awareness advertising efforts of our volunteer led Society by Donating Now »
#2 In less than 30 seconds, with our automated tool you can Petition Your Local MLA »
#3 Share this story with friends and family on social media.
#4 Follow us on social media to stay updated: Facebook, Twitter, Linkedin, Instagram
We appreciate your support at this critical time!