Told by her mother, Nona
"From the day my daughter Erin (my Bug) was born, she was a gift. I was initially told that I could not have children, so when I found out that I was pregnant, I hid the pregnancy from everyone. My family and friends only found out when Erin arrived on February 27th, 1990 at 10:58 am. She was so calm and so beautiful; she became my bug, my best friend, and my daughter.
Erin blessed everyone from every walk of life. No matter who you were, no matter where you came from, she would fight to the bitter end for you. She was so full of life, so very outgoing, and so beautiful.
There aren't words that can even come close to describing the shock and pain of losing Erin. But, at the same time, there also aren't words to adequately describe how amazing she was, and how incredibly she impacted so many lives.
The events leading up to Erin's death are so painful to write about.
In the months prior, Erin went to the emergency room at Delta Hospital four or five times with excruciating headaches, and she was starting to develop alopecia. She said that she felt dizzy and nauseous; sometimes she would drink water and vomit. She was seen by two different doctors who told her that a shot of cortisone would cure it, that she just had a cold or the flu, and that her symptoms were just caused by stress. Each time, she left the clinic suffering and in tears. They turned her away without any testing, telling her to take Tylenol. When she went back, they would make fun of her, saying, "Here comes the hypochondriac!"
That horrible day on January 18th, 2012, she was once again admitted to the emergency room at Delta Hospital. When I arrived, I found my daughter in tears, saying to the nurse, "My head hurts so bad – I just want to go home." I overheard the nurse tell her, "I've heard you say this all day", and she just walked away, leaving my daughter in the hallway.
Erin was overlooked. Once again, she was sent home broken and in tears, told that she just had a sinus infection, as her young boyfriend and I literally carried her out of the hospital.
She was braindead the next morning.
Hours after she was sent home from the hospital, I found Erin passed out in her room, unresponsive. She went back to Delta Hospital in an ambulance. On January 19th, she was given the CT scan that should have been ordered months prior. The scan confirmed that she was braindead, and found a tumour that had hemorrhaged in her brain. She was sent to the Royal Columbian Hospital to be put on life support, and she died the next day.
Erin's organs were donated. I received a letter from one recipient thanking Erin for the gift of sight. I received another letter telling me that both her kidneys and liver were donated, and that because of Erin, one recipient underwent a double lung transplant. From her stem cells, 64 people were saved. As her mom, it's so hard to know that my beauty had to go, but she helped so many people while she was on earth, and beyond.
My sister – Erin's Auntie, who was a huge part of her life – was working at a hospital in Vancouver at the time. She showed the pathology report to the head nurse in the OR, who spent a lot of time going through it. The nurse told us that there were so many things that were done incorrectly and incompletely, from start to finish. I was advised to report these to the head of Fraser Health, but doubted that anything would be done.
Later, I received a call from a Patient Care Quality Officer from Fraser Health. She wanted to meet with me to have me sign some papers saying that I was happy with the care that my daughter had received. I hung up.
Erin was sent home from the emergency room in excruciating pain numerous times. Delta never offered a CT scan, even though they had a brand new one. I desperately wanted these doctors to be held accountable for their oversight. I contacted several lawyers, stressing that I did not want money, I just wanted the doctors to be held accountable so that this would never happen again. I was told that nothing could be done; Erin's life was worthless under the law. I was disgusted, and so afraid that these doctors would hurt someone else with their negligence.
My fears came true. The horrible, horrible truth is that the same thing happened to at least two other young people that I know of. Both of them had been released from the Delta Hospital without being offered a CT scan, and died hours later. One, just like Erin, had been to the emergency room with debilitating headaches several times before, and died of an undiagnosed brain tumour.
If the law only protects doctors and not patients, and ensures that doctors cannot be held accountable for their mistakes and their oversights, how can we possibly prevent this from happening again?"
Media Coverage
CTV News – Tests that may have saved patients' lives not given at Delta Hospital: parents
---
---
About the BC Wrongful Death Law Reform Society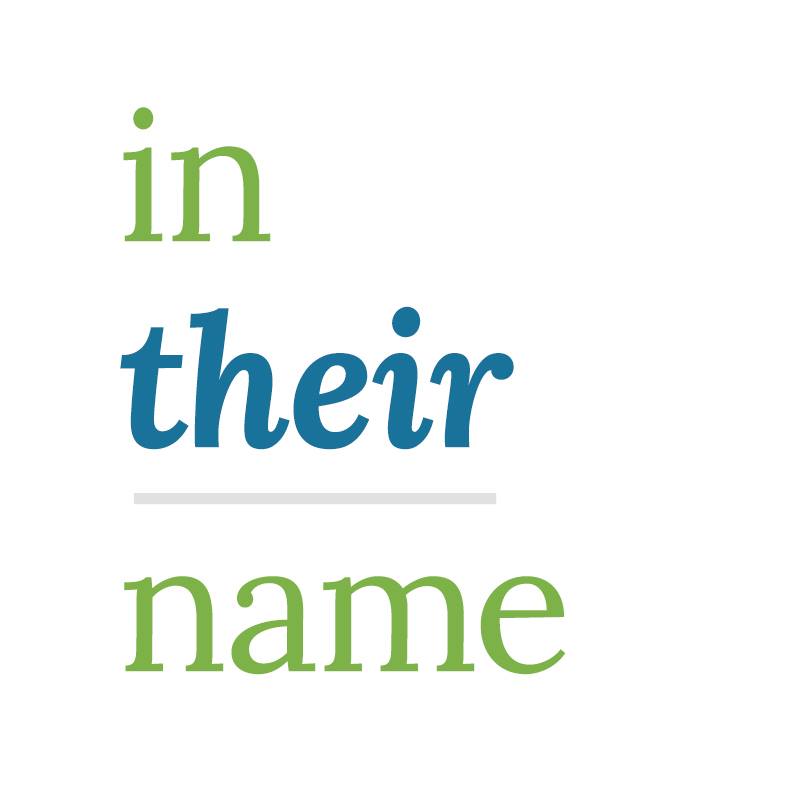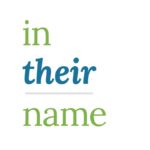 'In Their Name' is the campaign of 'The BC Wrongful Death Law Reform Society' – a BC registered non-profit organization comprised of volunteer families who have lost a loved one to wrongful death in BC and were denied access to justice. In response to the biggest human rights issue facing the province today, our goal is to modernize British Columbia's antiquated wrongful death legislation, which predates confederation (1846). Under current legislation, the value of a human life is measured only by the deceased's future lost income, so long as they had dependents.
As a result of the province's antiquated law, access to justice has been denied to the families of the wrongfully killed who do not meet this discriminatory criteria. This has affected especially vulnerable groups, namely children, seniors, the disabled, and anyone without dependents when they are killed by the negligent or intentional acts of another.
BC is presently the last of all the provinces, yet to have undertaken this critical legislative modernization to allow for dignity, value, and protections for all its citizens under the law.
When it's 'free' to kill in BC, wrongdoers are not held accountable. This lack of general deterrence holds the province back in terms of incentivizing innovation of safety measures and protocols to prevent wrongful deaths in the first place.
---
Here's How You Can Get Involved…
The Attorney General of British Columbia, Murray Rankin, is the Minister responsible for the 'Family Compensation Act' – the guiding piece of legislation that the civil courts must follow in cases of wrongful death. Minister Rankin receives feedback from the regional 'Members of the Legislative Assembly' (MLAs) and follows orders from the Premier, David Eby (the former Attorney General who is also very familiar with this issue).
Reform is presently at a standstill, as the BC NDP government does not presently view access to justice for the surviving family members of the wrongfully killed as a priority in this province. This is despite the fact that the families behind our Society have been fighting for modernization for over two decades. And despite the fact that all other provinces, including the Yukon, have already modernized in most cases long ago.
The only way to move this forward is by creating massive public awareness and outcry for legislative modernization. Only under the scrutiny of the public and the media will our politicians be forced to take this necessary, and long overdue action.
How many more people will need to die from the same preventable wrongful actions before our politicians will do their job?
#1 Kindly consider supporting the public awareness advertising efforts of our volunteer led Society by Donating Now »
#2 In less than 30 seconds, with our automated tool you can Petition Your Local MLA »
#3 Share this story with friends and family on social media.
#4 Follow us on social media to stay updated: Facebook, Twitter, Linkedin, Instagram
We appreciate your support at this critical time!