Told by his daughter, Chelsea
"My dad, Edward Simpkins, was one of a kind. He had the heart of a poet, and the beautiful music he created echoes throughout my memories of him. He was a man who lived life simply, and on his own terms. He loved riding his bike, entertaining us with his guitar, and exploring the great outdoors.
A lifelong athlete, my dad took me on many long hikes and bike rides. He pushed me to my limits, often showing me parts of myself that I never would have discovered alone. My dad taught me that if you simply put one foot after the other, amazing things can be accomplished.
My dad was also a natural rebel. He loved to question norms, play devil's advocate, and challenge the status quo. At times, these traits could be infuriating, and often led to heated arguments. Yet, being challenged this way forced me to be confident in who I am and what I believe in. My dad taught me how to argue and stand up for what I believe is right, and so I intend to use this story to stand up for his rights.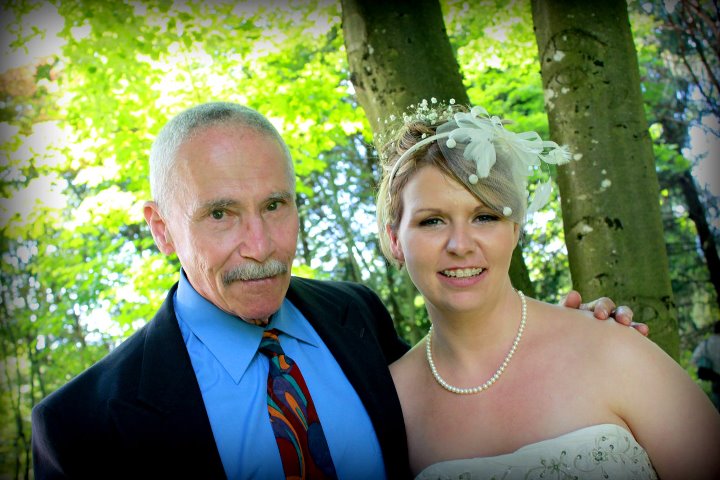 At 10:27pm on June 30, 2013, my father was killed in a hit-and-run. Though we didn't know it at the time, my father had gone out for his last bicycle ride. My father died 29 days before his 73rd birthday, alone on the side of the street.
According to eyewitness accounts and camera evidence at the scene, the woman who hit and killed my father got out of the car, looked at my dad's body, and drove away, leaving him to die on the side of the road. She turned herself in a week later, after an extensive media campaign mounted by my family.
The police never pressed charges in her case. This woman left my father to die on the side of the road and took any potential damaging evidence with her. She wasn't charged with vehicular manslaughter or leaving the scene of an accident. There was no restorative justice, and it is my understanding that she did not lose her license or even get a ticket. This woman received no criminal charges, no fine, and no notation in her driving record after killing my father. Furthermore, the police never formally debriefed my family on their charge assessment. When the hit-and-run driver turned herself in, my family was merely sent a coded accident report in the mail and told that the woman who hit and killed my father was "from a good family."
Seven years later, after I petitioned my MLA for answers, Prosecution Services informed me that charges were not pressed because this woman had hired a psychiatrist who argued that the reason she had fled the scene was because she was traumatized rather than because she was trying to avoid criminal charges. I couldn't fathom how this argument could possibly be valid. Anyone who commits a fatal hit and run would be traumatized. How can the courts ever prosecute fatal hit and runs if this argument is accepted?
It is my understanding that hit and runs are illegal for a reason. The woman who hit my father, left him to die, and took any potential evidence of damage with her did something extremely wrong. Yet, it has been made apparent that the RCMP are unwilling to uphold the law in my father's case and that his life is not worth defending under BC's criminal justice system.
To add insult, not to injury, but to death, my family came to learn that we had no civil recourse because of BC's Family Compensation Act. According to these antiquated and discriminatory laws, my father's life was worthless because he was 72-years-old and retired. These laws do not value the lives of the elderly, children, or the disabled.
My father's life was not worth defending within the Criminal Justice System, and his life was also deemed worthless in a civil case. Justice failed my father, and my family – along with so many other families in BC – this needs to change!"
Media Coverage
CBC News: Family of killed cyclist pleads for driver to come forward
CTV News: 'Please help us to say goodbye,' hit-and-run victim's family pleads