Told by her mother, Shelly
Chelsea was a bright young 23-year-old woman who was just starting her life. She loved to joke and smile—her smile could light up a room in total darkness.
Chelsea was a hard worker and worked two jobs for many years. She finished school to become a Teacher's Aide and was hired full-time in the Surrey School District and loved her job.
As the oldest of two kids, she was a bright light and played a huge role in our family, with a dad, a mom, and a brother who loved her very much. We are forever changed.
On January 9, 2016, we heard a knock on our front door; it was the police. They looked at us and said that Chelsea passed away! I called them liars because I knew my girl and that she was doing something safely and responsibly.
On that night, Chelsea had made plans to go on a party bus with some friends for a birthday celebration, and they all knew that they didn't want to drink and drive.
Everyone met at a friend's house in Langley and boarded the bus to make it to the destination in Vancouver. As the bus was leaving Langley, two guys were able to open the bus door while the bus was in motion, which shouldn't happen and indicated to the driver that the door was faulty. Despite the faulty door, the bus driver continued onward to Vancouver, with no concern or regard for this issue!
As they approached their destination, the passengers stood up, and the driver made a wide left turn, Chelsea lost her footing and went down the stairs, where she was fed through the malfunctioning door; right down into the rear tires of the bus where she was run over and died upon impact.
After a 7-month investigation, it was found that not only was a wrong part installed in the door, but that it was also put into the door incorrectly so that it couldn't function properly; in addition, safety latches were missing from the door. The investigation outlined that this bus had been taken off the road numerous times because of the door for that very reason. A mechanic's notes from 2013 reveal that this door had a long history of malfunction and no adequate repairs based on mechanic recommendations.
The reason why it was on the road that night after being off previously was because a CVSE licensed commercial vehicle inspection facility, passed the bus as per annual inspection with a decal. This is despite the previous documentation indicating the door failing the test three times before—with no proof of repair. In fact, it was further reported post-mortem that the door system was misaligned from all the malfunctioning so that the locking mechanism did not engage properly.
The Vancouver Police Department laid no charges! How do you charge the government?! They said it was safe to go back on the road! No charges for the driver, or the party bus company who knew beforehand as well as during the drive that the door was malfunctioning!
We still to this day have been refused the information of which CVSE licensed inspection facility passed this non-road worthy vehicle that had previously failed inspection multiple times. Was this inspection facility that incompetent to overlook this previously documented issue, or were they simply paid to look the other way, rather than ensuring the proper repairs were conducted?
We still have so many questions that will never be answered, because the minute ICBC talked to us, they said, well you won't be able to sue! They knew that since Chelsea wasn't a breadwinner with dependents, the BC Family Compensation Act prevented us from civilly suing any of them.
Many lawyers told us we had the case to win but due to this law that's seen no meaningful updates since 1846, we could do nothing.
Chelsea wasn't married and had no kids. In the province of BC, that meant her life was worth nothing!
We couldn't believe the criminal system let us down, and we couldn't believe we couldn't civilly sue so we could hold those people accountable for the death of our child!
We joined the other families behind the BC Wrongful Death Law Reform Society's calls for modernizing the laws and came to learn much more about the background and grave situation in this province. Namely, all other provinces including the Yukon have already modernized these laws, in many cases long ago.
We also learned that back in 2011 it was ICBC that had convinced the provincial government to not move forward on a private members bill to modernize the legislation that was proposed by MLA Ralph Sultan. This would have been legislation that could have provided the necessary protections to ensure deterrence and prevent the tragic accident that lead to the loss of life of my daughter, and sadly as we've come to learn, many others.
Imagine that, the very crown corporation insurer that told us our daughter's life was worth nothing, were the ones partially responsible for ensuring that it continued to be worthless under this antiquated law in the first place!
Justice or accountability has not been served in the death of our daughter.
Nothing is going to change if we don't start holding the wrongdoers accountable.
We are forever a broken family.
-Shelly James, proud mother of a daughter gone way too soon due to wrongful death.
Media Coverage
Global News – Coroner's report on party bus death calls for vehicle inspection changes
CBC News – Faulty party bus door passed inspection twice before tragic death, coroner finds
Vancouver Sun – No criminal charges in death of woman who fell out of Vancouver party bus
CTV News – Coroner's report on party bus death calls for vehicle inspection changes
National Post – B.C. coroner recommends safety improvements after review of party bus death
Huffington Post – No charges after woman's deadly fall from Vancouver party bus
NEWS 1130 – Better tracking of commercial vehicles needed, B.C. coroner says, four years after woman's party bus death
Langley Advance Times – No charges in party bus accident that killed a Langley woman
North Delta Reporter – Party bus door that led to Langley woman's death had been faulty for years: coroner
Aldergrove Star – UPDATED: B.C. mom calls for change after coroner blames faulty door in daughter's party bus death
CKPG Today – A local family demands change after the death of their daughter
CKPG Today – A Families fight part 2: "It's too late for our daughter, we are fighting for other families now"
Driver pays $230 fine nearly 2 years after party bus death
---
---
About the BC Wrongful Death Law Reform Society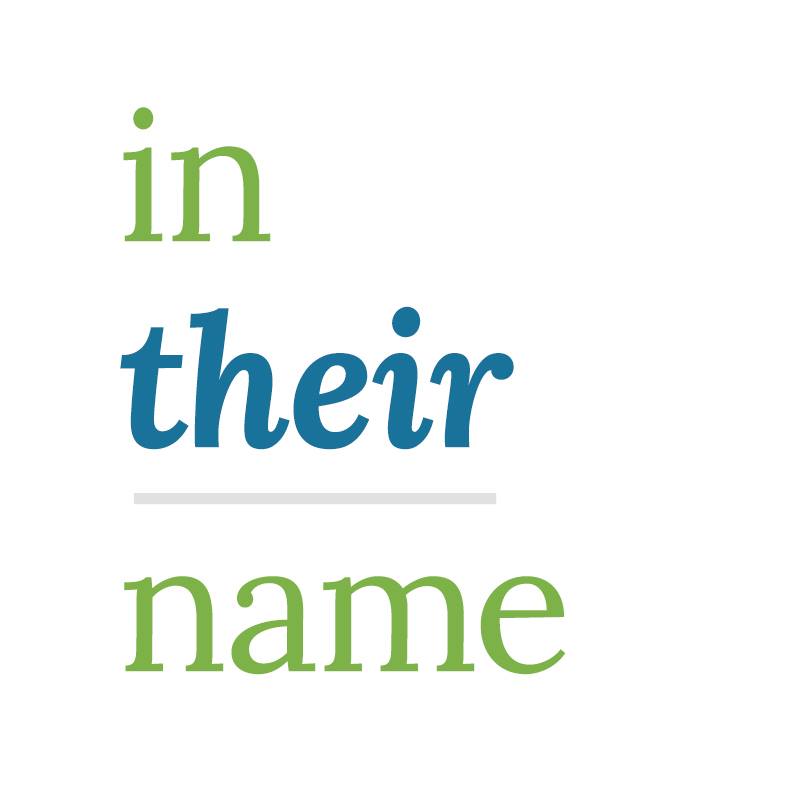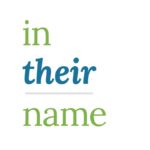 'In Their Name' is the campaign of 'The BC Wrongful Death Law Reform Society' – a BC registered non-profit organization comprised of volunteer families who have lost a loved one to wrongful death in BC and were denied access to justice. In response to the biggest human rights issue facing the province today, our goal is to modernize British Columbia's antiquated wrongful death legislation, which predates confederation (1846). Under current legislation, the value of a human life is measured only by the deceased's future lost income, so long as they had dependents.
As a result of the province's antiquated law, access to justice has been denied to the families of the wrongfully killed who do not meet this discriminatory criteria. This has affected especially vulnerable groups, namely children, seniors, the disabled, and anyone without dependents when they are killed by the negligent or intentional acts of another.
BC is presently the last of all the provinces, yet to have undertaken this critical legislative modernization to allow for dignity, value, and protections for all its citizens under the law.
When it's 'free' to kill in BC, wrongdoers are not held accountable. This lack of general deterrence holds the province back in terms of incentivizing innovation of safety measures and protocols to prevent wrongful deaths in the first place.
---
Here's How You Can Get Involved…
The Attorney General of British Columbia, Murray Rankin, is the Minister responsible for the 'Family Compensation Act' – the guiding piece of legislation that the civil courts must follow in cases of wrongful death. Minister Rankin receives feedback from the regional 'Members of the Legislative Assembly' (MLAs) and follows orders from the Premier, David Eby (the former Attorney General who is also very familiar with this issue).
Reform is presently at a standstill, as the BC NDP government does not presently view access to justice for the surviving family members of the wrongfully killed as a priority in this province. This is despite the fact that the families behind our Society have been fighting for modernization for over two decades. And despite the fact that all other provinces, including the Yukon, have already modernized in most cases long ago.
The only way to move this forward is by creating massive public awareness and outcry for legislative modernization. Only under the scrutiny of the public and the media will our politicians be forced to take this necessary, and long overdue action.
How many more people will need to die from the same preventable wrongful actions before our politicians will do their job?
#1 Kindly consider supporting the public awareness advertising efforts of our volunteer led Society by Donating Now »
#2 In less than 30 seconds, with our automated tool you can Petition Your Local MLA »
#3 Share this story with friends and family on social media.
#4 Follow us on social media to stay updated: Facebook, Twitter, Linkedin, Instagram
We appreciate your support at this critical time!