CBC News
By Bethany Lindsay
Meaghan Brown, 27, was killed in a crash with a B.C. driver whose licence was revoked in 2001
Vehicle owners who knowingly allow unlicensed drivers to get behind the wheel could be held criminally and civilly liable if someone gets hurt, according to legal experts.
That means there is potential for legal consequences for the family members of 86-year-old Theodore Finlay Levick, a B.C. man whose licence had been cancelled 15 years before he struck and killed a young woman near Trail.
Police have confirmed Levick was driving his wife's car at the time.
Personal injury lawyer Jacqueline Small told CBC that a family member could be held liable for wrongful death in a case like this.
"What it really depends on is consent," Small said. "The law in British Columbia places a very heavy burden on vehicle owners who allow others to drive their vehicles. If that driver is negligent and causes the accident, then the registered owner will be vicariously liable for the driver's negligence — as long as that consent was given."
Just last month, Levick was sentenced to two years in jail for criminal negligence in the 2016 death of 27-year-old motorcyclist Meaghan Brown.
Doctors testified that Levick had been legally blind for years. His licence was cancelled in 2001, but the trial heard that Levick was a daily fixture at the drive-through window of the local Tim Hortons.
Levick told the court he didn't see Brown at all in the moments before he abruptly cut out in front of her on the day of the crash.
Levick and his wife Margaret, the owner of the 2014 Subaru Forester that he was driving, are also facing a lawsuit filed by Brown's partner. The claim relies on B.C.'s Family Compensation Act, which allows families to sue for financial losses caused by a wrongful death but not emotional damages like pain and suffering or loss of companionship.
Meaghan Brown, shown here with dad Paddy Brown, loved motorcycles and tattoos. (Paddy Brown)
The Levicks have denied wrongdoing in the crash, alleging that Brown was speeding at the time and "failed to take any precautions for her own safety," according to a response filed in B.C. Supreme Court last year.
Margaret Levick declined an interview when reached by phone, saying she had nothing to do with the crash. None of the allegations in the civil claim or the response have been proven in court.
'What if they kill someone else's child?'
Sgt. Chad Badry of the RCMP's West Kootenay Traffic Services said he couldn't comment on whether there was a criminal investigation into Margaret Levick in connection with Brown's death.
In general, though, anyone who lets an unlicensed person drive his or her vehicle could be found criminally responsible for a fatal crash, Badry said, and "that's something that we would definitely look into."
The most important thing, according to Badry, is that the person who actually caused the crash is held accountable.
"The main culprit is him in driving without a driver's licence, knowing that he shouldn't be driving — particularly for the reasons that he wasn't driving," Badry said.
Anyone who knows someone who's driving without a licence or is otherwise a danger to the public should call their local police, Badry said.
He explained that officers can visit the driver in question, and then make a report to the Superintendent of Motor Vehicles requesting a medical review if necessary. The superintendent can then order the driver to visit their doctor for an assessment.
"The bottom line is that when you're worried about someone's driving, it's not just your loved one that you should be worried about. What if they kill someone else's child or a friend or a neighbour or somebody you don't know? It's a terrible thing," Badry said.
According to ICBC, it is possible for an unlicensed person to insure a vehicle, but they would need to list someone with a valid licence as the driver.
---
About the BC Wrongful Death Law Reform Society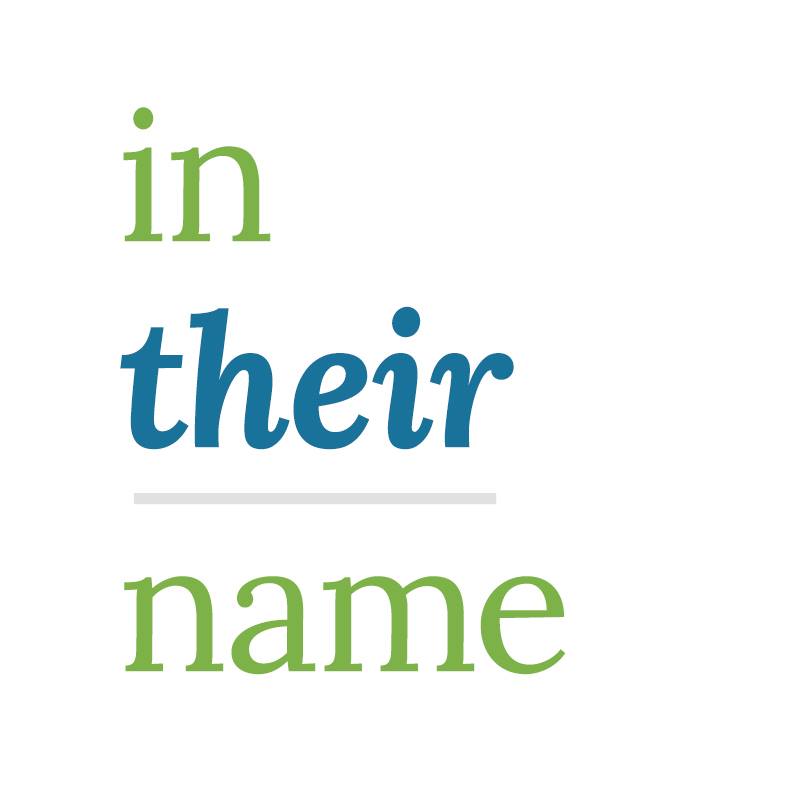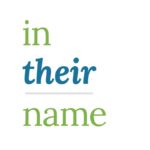 'In Their Name' is the campaign of 'The BC Wrongful Death Law Reform Society' – a BC registered non-profit organization comprised of volunteer families who have lost a loved one to wrongful death in BC and were denied access to justice. In response to the biggest human rights issue facing the province today, our goal is to modernize British Columbia's antiquated wrongful death legislation, which predates confederation (1846). Under current legislation, the value of a human life is measured only by the deceased's future lost income, so long as they had dependents.
As a result of the province's antiquated law, access to justice has been denied to the families of the wrongfully killed who do not meet this discriminatory criteria. This has affected especially vulnerable groups, namely children, seniors, the disabled, and anyone without dependents when they are killed by the negligent or intentional acts of another.
BC is presently the last of all the provinces, yet to have undertaken this critical legislative modernization to allow for dignity, value, and protections for all its citizens under the law.
When it's 'free' to kill in BC, wrongdoers are not held accountable. This lack of general deterrence holds the province back in terms of incentivizing innovation of safety measures and protocols to prevent wrongful deaths in the first place.
---
Here's How You Can Get Involved…
The Attorney General of British Columbia, David Eby, is the Minister responsible for the 'Family Compensation Act' – the guiding piece of legislation that the civil courts must follow in cases of wrongful death. Minister Eby receives feedback from the regional 'Members of the Legislative Assembly' (MLAs) and follows orders from the Premier, John Horgan.
Reform is presently at a standstill, as the BC NDP government does not presently view access to justice for the surviving family members of the wrongfully killed as a priority in this province. This is despite the fact that the families behind our Society have been fighting for modernization for over two decades. And despite the fact that all other provinces, including the Yukon, have already modernized in most cases long ago.
The only way to move this forward is by creating massive public awareness and outcry for legislative modernization. Only under the scrutiny of the public and the media will our politicians be forced to take this necessary, and long overdue action.
How many more people will need to die from the same preventable wrongful actions before our politicians will do their job?
#1 In less than 30 seconds, with our automated tool you can Petition Your Local MLA »
#2 Share this story with friends and family on social media.
#3 Kindly consider supporting the public awareness advertising efforts of our 100% volunteer Society by Donating Now »
#4 Follow us on social media to stay updated: Facebook, Twitter, Linkedin, Instagram
We appreciate your support at this critical time!