As seen on CBC News by Eric Rankin, 31st October 2018.
Dr. Reuben James Bond has filed a legal response to wrongful death lawsuit launched by bereaved family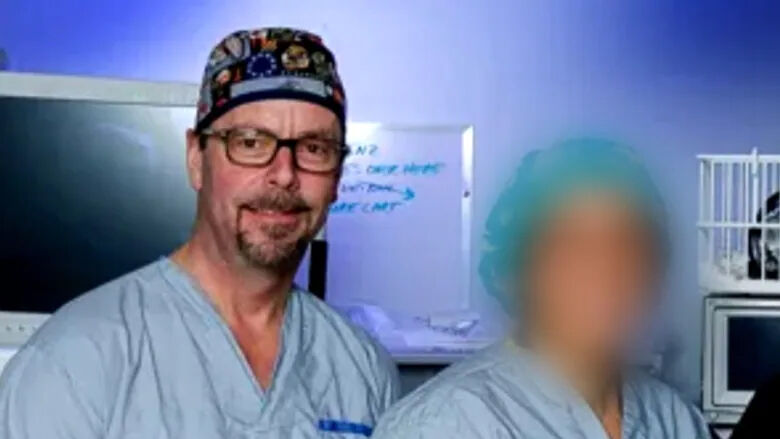 One of B.C.'s top thoracic surgeons is denying allegations he was "negligent" and "high-handed and arrogant" in the death of a patient in 2017.
In a legal response to a civil claim filed by the dead man's family, Dr. Reuben James Bond also denies he "intentionally misinformed" them of their loved-one's cause of death.
Stephen Douglas Burnstad, 51, died in Surrey Memorial hospital shortly after surgery for a form of stomach cancer.
Bond is chief of thoracic surgery for both the hospital and the Fraser Health Authority. He's also a clinical associate professor at the University of B.C. and a surgeon with the Surrey Thoracic Surgery Group.
"All medical procedures carried out … were appropriate," claims his statement of defence "and in accordance with standard medical practice."
Family lawsuit alleges 'likely … surgical error'
Burnstad's widow and two sons launched a wrongful death lawsuit against Bond in September.
Their lawsuit claims Burnstad's condition quickly began to decline and that the probable cause was "intra-abdominal bleeding, which was likely caused by (Bond's) surgical error" but that Bond "failed or refused to accept the advice" of others in the operating room.
Burnstad died 90 minutes later.
The family alleges Bond then told them Burnstad "died as a result of a heart attack, rather than as a result of surgical error" and "continued to provide false information" to investigations launched by the Fraser Health Authority and the College of Physicians and Surgeons of B.C.
Their lawsuit seeks unspecified punitive and aggravated damages.
'All medical procedures … were appropriate': Bond
In his legal response, Bond "denies he acted in a high-handed and arrogant fashion, intentionally misinformed the (family) or others, reported false information or otherwise engaged in conduct that would warrant an award" for damages.
He also "denies he was negligent in treating Burnstad" or was in breach of his duties.
His response also states Bond "performed the procedure in accordance with the standard of care … (and) there were no signs of bleeding. At the end of the procedure, Mr. Burnstad was clinically stable."
Bond claims his patient did not die of internal bleeding because "on autopsy, no source of abdominal bleeding was identified."
The thoracic surgeon says Burnstad had other medical issues in addition to a gastric carcinoid tumour, a type of stomach cancer — including Type 2 diabetes, thyroid cancer, chronic liver disease and kidney and lung conditions.
A date for the wrongful death lawsuit has yet to be set. None of the allegations has been proven in court.