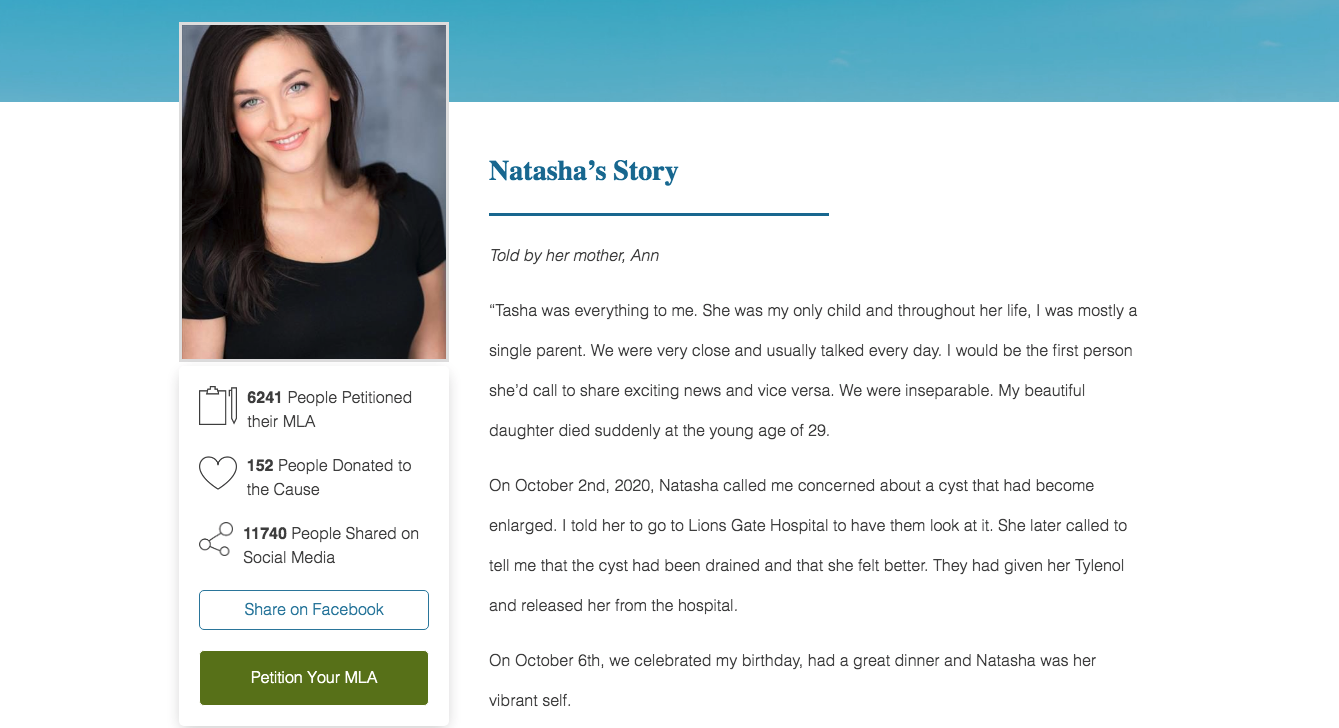 The tragic story of Natasha Forry and our antiquated wrongful death legislation has gone viral.
We've had over 3000 MLA letter submissions and nearly 60 donations in the first 24 hours.
All previous public awareness records have been shattered.
Have heard from major national television and radio for interview requests.
Natasha's Mother Ann, with support of her partner Darryl, and all their friends, family, and community have been incredibly inspiring.
Everyone stay tuned!