Hon. Sheila Malcolmson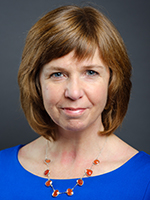 Sheila Malcolmson, NDP MLA for Nanaimo and Minister of Social Development and Poverty Reduction, has presently been silent with respect to her position on The BC Wrongful Death Law Reform Society's call for legislative reform of our discriminatory wrongful death laws, which unlike every other province in Canada have yet to be modernized.
Under our current legislation, only those who had an income + dependants have worth under the law, leaving many, especially children, seniors, and the disabled worthless when they are killed by the neglectful, or wrongful actions of another.
Please petition Sheila Malcolmson now »