Attorney General David Eby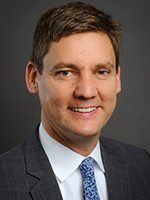 David Eby, MLA for Vancouver-Point Grey, Attorney General and Minister Responsible for Housing, has met with The BC Wrongful Death Law Reform Society on October 9th, 2019, and was receptive to the Society's call for legislative reform of our discriminatory wrongful death laws, which unlike every other province in Canada have yet to be modernized. He also announced the BC Wrongful Death Law Reform Society at the October 23, 2019 Question Period in the Legislative Assembly.
However, Minister Eby has not confirmed whether his office will be making any amendments to wrongful death legislation in BC, citing 'diverging views' on victim rights within the NDP Party.
Under our current legislation, only those who had an income + dependants have worth under the law, leaving many, especially children, seniors, and the disabled worthless when they are killed by the neglectful, or wrongful actions of another. Please petition David Eby now » for further feedback on public support for this issue.