CBC News
Rosa Marchitelli
CBC/Radio Canada investigation shows Ontario chiropodist organization may have broken own rules.
A former dentist whose licence was revoked after a patient stopped breathing in the dental chair and later died is working again in the health-care field despite attempts to block him from practising.
CBC News investigates
A Go Public/Radio-Canada investigation found Pierre Dupont went from disgraced dentist to working foot doctor when he moved from Quebec to Ontario.
That's despite attempts by a major Quebec university and the organization that oversees podiatrists in Quebec to block him from practising.
Erika Brathwaite didn't know Dupont's past when she went to see him last August for a problem with flat feet. She contacted Go Public after developing problems following a foot procedure done by Dupont.
"It was pure shock and then I was really angry that somebody with a history like that is allowed to be licensed to do medical procedures here in Ontario," she said.
Brathwaite had researched Dupont before the procedure and found nothing alarming online. But when she started having trouble healing, she looked again.
"Just by accident, my Google settings were in French results only. I typed in the name of Pierre Dupont again and it was crazy. Google unleashed the entire story," she said.
Dupont's troubling history
1992 — A complaint is filed against Dupont on behalf of five dental patients. (Another 10 patients filed a complaint in 2001). The accusations include excessive use of sedatives and anesthetic substances and flawed diagnoses.
December 1998 — Murielle Godbout, 52, goes to Dupont's for dental implants. Despite disclosing a history of heart problems, Dupont injects her with a dangerous dose of adrenaline. The woman spends the next 17 days in intensive care.
January 2000 — Réjane Davidson, 71, undergoes the same procedure. She stops breathing in Dupont's dental chair and can't be revived.
March 2005 — The organization that oversees dentists in Quebec suspends Dupont for life. 2006 — Dupont begins training as a podiatrist in Quebec.
Controversial procedure
Before she knew of his history, Brathwaite went to Dupont at his Ottawa clinic looking for orthotics.
"When we had the consultation with him he said the orthotics wouldn't be effective and the only way to get rid of my problem was to
have this surgery … so I signed up for the surgery," she said.
She paid Dupont $3,750 and in October he inserted an implant into her foot, a procedure called HyProCure. Brathwaite said her pain didn't go away, and actually increased. She also said the recovery took months instead of days
"I'd get really intense sharp pain in my foot, like a stabbing pain. I wasn't able to bear weight on it, never mind walk," she said.
It's unclear if Dupont is authorized to do this kind of procedure. Our investigation found it's not part of the program at University of Quebec at Trois-Rivieres where Dupont studied podiatry.
"In our program, the student will be exposed to the procedure how it's done theoretically, but not in practise… After he graduated from here, he is not supposed to do it because he hasn't practised it," said Sébastien Hains, director of the podiatry program.
He said one to four years of postgraduate training and a hospital residency is required for podiatrists to do that kind of procedure in Quebec.
It's also unclear what training is required in Ontario, but Dr. Steve Papp, president of the Ontario Orthopedic Association, told CBC News the province's top foot surgeons won't do the procedure.
"They don't feel there is enough literature to support using it yet, so in the province of Ontario, as far as I know, no orthopedic surgeon has used HyProCure," Papp said.
On his website, Dupont says in 2012, "through ongoing professional development and training" he was awarded the Master HyProCure Surgeon designation by the Graham International Implant Institute — the company that owns the patent for the procedure. We asked the company to clarify what training is required to earn that designation, but it didn't respond.
'I don't answer questions,' Dupont says
Go Public and Radio-Canada repeatedly tried calling Dupont to ask him about his history, Brathwaite's allegations and the concerns around HyProCure and his training.
"I don't answer questions," he said before hanging up.
After the surgery, Brathwaite says she consulted an orthopedic surgeon who told her he takes implants like hers out regularly because of pain. Dupont took the implant out in November, but Brathwaite said she still has pain in her foot that she didn't have before the procedure.
Attempts to block Dupont failed
After Dupont enrolled at the University of Quebec at Trois-Rivieres in 2006 to study podiatry, the school tried to kick him out of the program after finding out about his problems as a dentist.
Dupont took the university to court and won, arguing he had disclosed information about his past to the head of program.
After graduation, Quebec's College of Podiatrists also tried to block Dupont by refusing to issue him a permit needed to practise. Dupont appealed the decision. A tribunal eventually ordered the college to issue the permit ruling there were not enough grounds to bar him.
But rather than face another battle with the college for working before the permit issue was resolved, Dupont agreed not to practise podiatry in Quebec.
That's when he moved to Ontario where the College of Chiropodists did accept him. He set up shop in Ottawa as a chiropodist, a limited form of podiatry.
Ontario College may have broken own rules
Go Public asked the College of Chiropodists of Ontario what it knew about Dupont when it made the decision to allow him to practise in that province. It declined to answer, saying it can't comment while it's investigating the complaint filed by Brathwaite.
Under its own rules, it appears it shouldn't have. According to the organization's requirements for registration as a chiropodist: "The applicant must not have been found guilty of professional misconduct, incompetence or incapacity, in Ontario in relation to another health profession, or outside Ontario in relation to chiropody or another health profession."
The Quebec college says its Ontario counterpart never asked about Dupont's standing and the first they heard he was practising again was when Go Public contacted them.
---
About the BC Wrongful Death Law Reform Society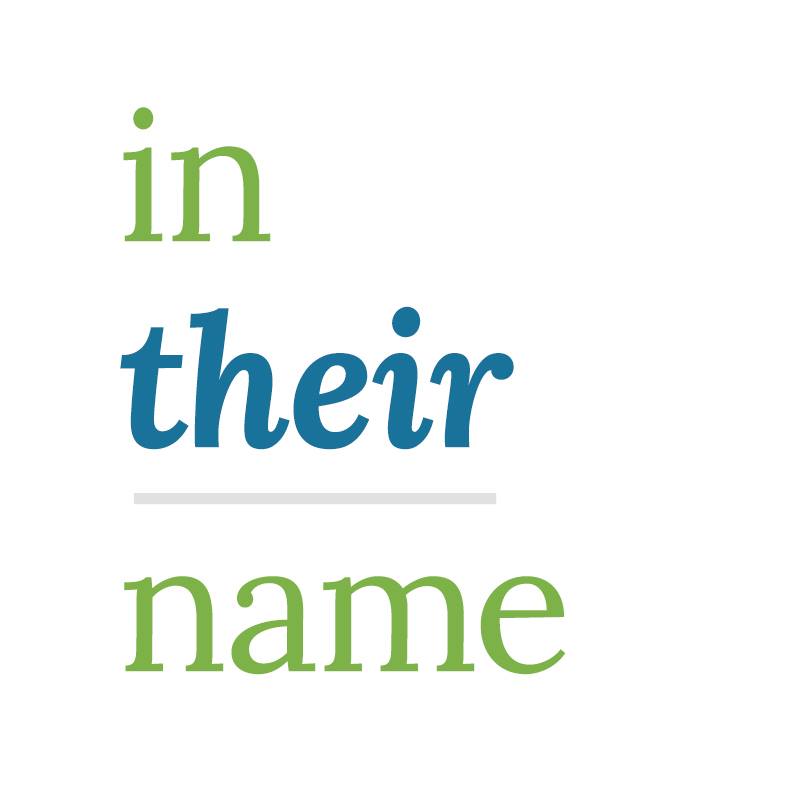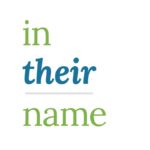 'In Their Name' is the campaign of 'The BC Wrongful Death Law Reform Society' – a BC registered non-profit organization comprised of volunteer families who have lost a loved one to wrongful death in BC and were denied access to justice. In response to the biggest human rights issue facing the province today, our goal is to modernize British Columbia's antiquated wrongful death legislation, which predates confederation (1846). Under current legislation, the value of a human life is measured only by the deceased's future lost income, so long as they had dependents.
As a result of the province's antiquated law, access to justice has been denied to the families of the wrongfully killed who do not meet this discriminatory criteria. This has affected especially vulnerable groups, namely children, seniors, the disabled, and anyone without dependents when they are killed by the negligent or intentional acts of another.
BC is presently the last of all the provinces, yet to have undertaken this critical legislative modernization to allow for dignity, value, and protections for all its citizens under the law.
When it's 'free' to kill in BC, wrongdoers are not held accountable. This lack of general deterrence holds the province back in terms of incentivizing innovation of safety measures and protocols to prevent wrongful deaths in the first place.
---
Here's How You Can Get Involved…
The Attorney General of British Columbia, David Eby, is the Minister responsible for the 'Family Compensation Act' – the guiding piece of legislation that the civil courts must follow in cases of wrongful death. Minister Eby receives feedback from the regional 'Members of the Legislative Assembly' (MLAs) and follows orders from the Premier, John Horgan.
Reform is presently at a standstill, as the BC NDP government does not presently view access to justice for the surviving family members of the wrongfully killed as a priority in this province. This is despite the fact that the families behind our Society have been fighting for modernization for over two decades. And despite the fact that all other provinces, including the Yukon, have already modernized in most cases long ago.
The only way to move this forward is by creating massive public awareness and outcry for legislative modernization. Only under the scrutiny of the public and the media will our politicians be forced to take this necessary, and long overdue action.
How many more people will need to die from the same preventable wrongful actions before our politicians will do their job?
#1 In less than 30 seconds, with our automated tool you can Petition Your Local MLA »
#2 Share this story with friends and family on social media.
#3 Kindly consider supporting the public awareness advertising efforts of our 100% volunteer Society by Donating Now »
#4 Follow us on social media to stay updated: Facebook, Twitter, Linkedin, Instagram
We appreciate your support at this critical time!